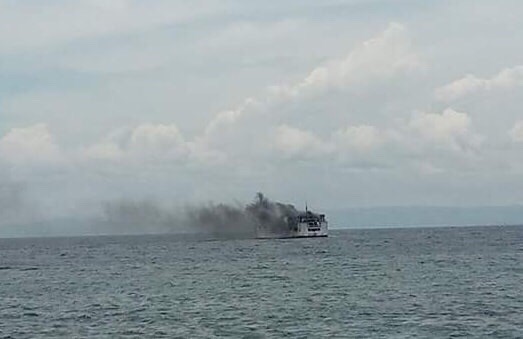 All passengers and crew members of M / V Lite Ferry 28 are safely rescued

MANILA, PHILIPPINES – A ferry with 124 passengers flew on Sunday, September 2 near the port of Taloot in Argao, Cebu.
The Philippine Coast Guard (PCG) said there were no casualties M / V Lite Ferry 28, because all passengers and 27 crew members were able to get off the burning ship at approximately 11.45 am.
"All passengers from M / V Lite Ferry 28 safely disembarked in Argao port. They are in good condition, "said PCG spokesperson Armand Balilo.
M / V Lite Ferry 28 left Tagbilaran, Bohol, and was on his way to Cebu when the fire broke out.
The ships LCT Miami and BRP Capones rushed to the site to help extinguish the fire.
The PCG did not call the shipowner and captain. A quick search, however, would show that the ship is operated by the Cebu-based Lite Shipping Corporation.
From the time, Balilo said the cause of the fire has yet to be determined.
However, he assured the public that the PCG would investigate the incident, in cooperation with the Bureau of Fire Protection. – Rappler.com
Source link