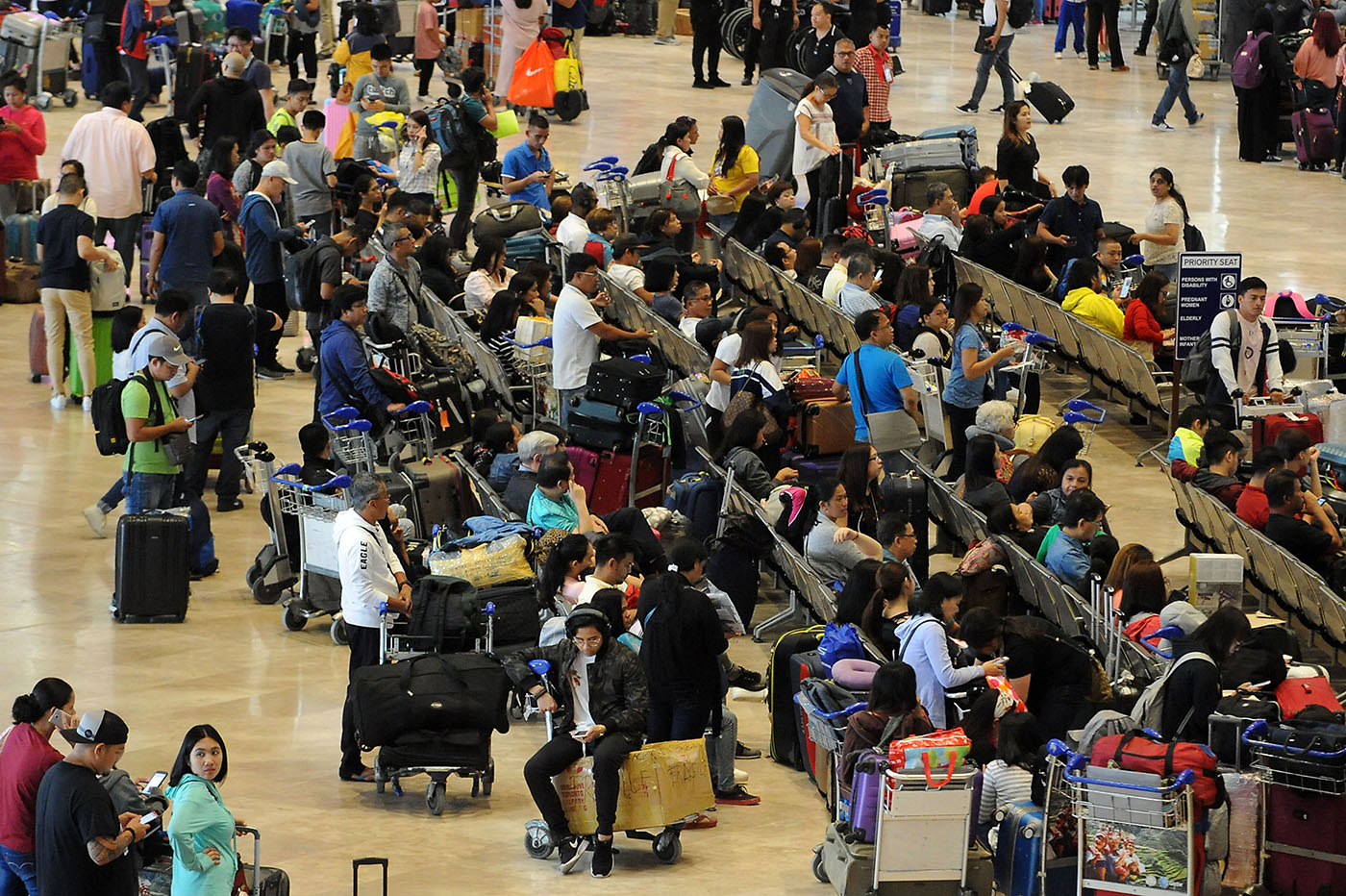 MANILA, Philippines – Do you know what to do if your plane flight is canceled?
With the recent aircraft accident with Xiamen Air, passengers were at a loss of what to do with the massive flight cancellations that paralyzed the country's main gateway.
Despite the resumption of flight operations on the main railway station of Ninoy Aquino International Airport (NAIA), there were still many cancellations due to the domino effect during the past few days. (LOOK: Crowded NAIA after reopening the runway)
General guidelines:
Below are the rights to which passengers are entitled according to the Civil Aeronautics Board (CAB):
delays
If there is a terminal delay of at least 3 hours after the time of departure, airlines must provide refreshments or meals, regardless of whether the carrier is guilty.
Passengers are also entitled to free telephone calls, sending text messages or e-mails, and first aid if necessary.
In such cases, passengers are also entitled to change the ticket without additional costs for the next flight with available space or within 30 days. They can also be reimbursed, including taxes and flight charges.
Passengers can also choose to be endorsed by another airline without paying for rate differences.
If there are delays of at least 6 hours from the time of departure, passengers have the right to claim compensation from the airline for delays due to the carrier.
However, this does not apply to cases of force majeure or unforeseen circumstances such as accidents, or in this case, the Xiamen Air plane accident.
cancellations
If the cancellation of the flight is due to the airline's fault, passengers who are already at the airport should receive sufficient refreshments or meals, hotel accommodation accessible from the airport, as well as transportation to and from the hotel.
As with delayed flights, passengers can make free calls, text messages and or send e-mails and provide first aid if necessary.
Passengers also enjoy the same reimbursement, rebooking and approval rights similar to a delayed flight.
If the airline is not at fault or in the case of force majeurepassengers may be reimbursed or rebooked for their ticket prices. But CAB notes that the AirRassenger Bill of Rights does not require airlines to charge other relevant fees.
Aviation Guidelines:
AirAsia
AirAsia passengers have the following options:
Move flight – one-time change to a new travel date on the same route within 30 calendar days from the original flight time without additional costs, depending on the availability of the seat

Credit account –

keep the value of your rate on your AirAsia BIG Loyalty account for future journeys with AirAsia, with the credit to be redeemed within 90 calendar days of the issue date.

Refund –

receive a full refund of the amount corresponding to your booking.
Philippine Airlines
Passengers of Philippine Airlines (PAL) can go to the ticket sales nationwide, call hotline number 8558888 or visit the ManageMyBooking portal on the airline's website.
Cebu Pacific
Cebu Pacific, meanwhile, said that its passengers can choose one of the following, without penalties:
Traveler flights for travel within 30 days of the original departure date
Turn into a travel fund for future use
Get a full refund
Cebu Pacific advised passengers to book flights or to pay for flights via the Manage Booking section of the airline's website. Passengers can also call Hotline number 7020888. – Rappler.com
Source link