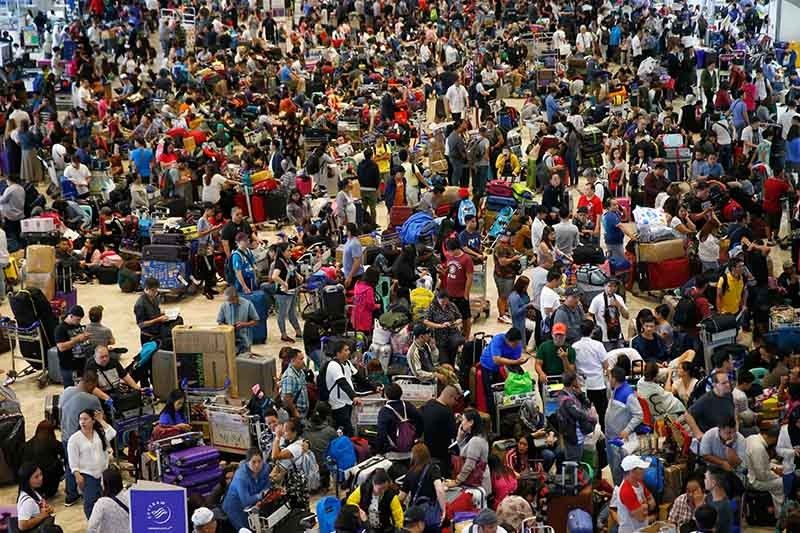 Xiamen Airlines says sorry about NAIA catwalk accident
Gaea Katreena Cabico (philstar.com) – August 20, 2018 – 5:19 PM
MANILA, Philippines – Xiamen Airlines apologized last week for the runway accident, which has led to a number of flight cancellations and affected thousands of passengers at Ninoy Aquino International Airport.
"Xiamen Airlines apologizes to all passengers affected by the incident and will make every effort to help," said the airline's chairman, Che Shanglun, in a statement Monday.
Declaration issued by Che Shanglun, chairman of Xiamen Airlines, to the public @MIAAGovPH pic.twitter.com/wscHmPDBva

– Xiamen Airlines (@iamenAirlines) August 20, 2018
Last Thursday, a Xiamen Airlines plane flew from the NAIA main track. The plane was removed from the rain-soaked spot where it was stuck at the beginning of Saturday.
Airport authorities finally reopened the runway last Saturday at 11 o'clock in the morning.
Che said that Xiamen Airlines fully cooperates with the Civil Aviation Authority of the Philippines and the Civil Aviation Administration of China to investigate the cause of the incident.
He added that all flights from Xiamen Airlines to the Philippines would normally be carried out.
The airline operator also expressed its gratitude to airport authorities for its support to Xiamen Airlines.
"After the incident with flight MF8667 had slipped off the runway, Manila International Airport did a lot of effort to help us settle the passengers and remove the aircraft from the runway," Che said.
The palace said earlier that "more than one apology" is required from the people responsible for crossing a Xiamen Airlines plane.
"It is not just an apology we will ask." We are now conducting an investigation if there is any responsibility from the Xiamen pilot, so he was asked not to leave the country, which is part of an ongoing investigation, & # 39, Roque said in a press conference Monday.
READ: Mounted flights without notification caused congestion at the airport – MIAA
Source link