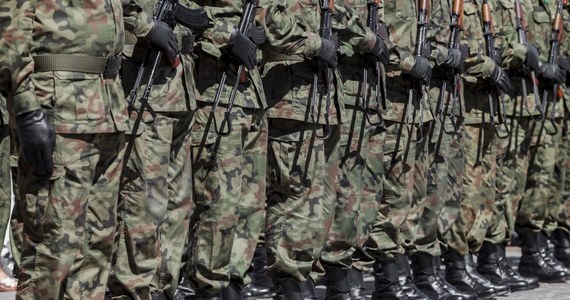 Different kinds of military shoes, uniforms, jackets, fur coats, coats and fur hats found their way to the online store of the Military Property Agency. Nearly 40 new products have been added to the e-store.
FIG. illustrative
/123RF / Picsel
In the online AMW store you can buy original products from military magazines: canteens, menus, supplies, bags and pallets. There are also berets, feeds, field hats in the desert camouflage, corners or steel helmets.
AMW indicates that the e-store's offer is so diverse that it can interest both military enthusiasts, military collectors of gadgets, do-it-yourselfers and people involved in interior design.
Bogdana Bogusławska-Dobosz from AMW informed PAP that almost 40 new products were added to the e-valve range, including various types of military shoes, uniforms, jackets, fur coats, jackets and fur hats.
"Shopping in an agency's e-store can be done in mid-June, since then the value of the orders placed has almost reached PLN 207,000." The means of internet sales are being transferred to the technical modernization of the Polish army ", stressed Bogusławska-Dobosz.
Also available in the store are steel plates from the navy, thermos, flashlights, sleeping bags or steel barrels.
The storage space of the e-store is located in Krakow. The funds obtained from online sales, as well as other profits from the management of military equipment, are transferred by the Agency to the modernization fund of the Polish armed forces.
Source link