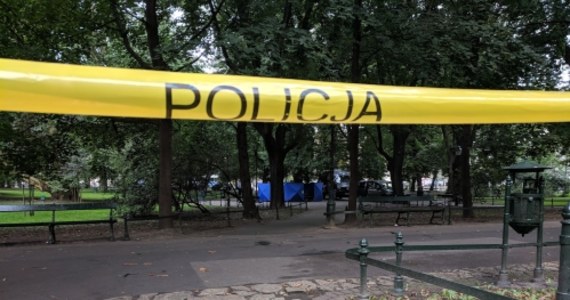 In the morning the body of a man at the age of 62 was found in the center of Krakow. After an initial inspection, researchers consider suicide.
Police on site of the incident
/INTERIA.PL
An injured man was found around 6.30 in the morning of Collegium Novum, at the intersection of ul. Straszewskiego and SmoleĹ "sk with Planty Krakowskie – informs" Gazeta Krakowska ".
He had a steady knife in his chest and other cuts, he was dressed for sport.
The cyclist informed the police about the incident. An ambulance was called. The 62-year-old resident of Krakow was resuscitated, but he died.
Police experts and a public prosecutor work on the site. The part of the installation is closed.
The police search the area and look for traces that the officers can put on the trail of the perpetrator or perpetrators. Secured, among others, a knife that was hit by a man. Witnesses are also interviewed. The officers check whether the location of the incident is covered by urban supervision.
According to RMF researchers take into account the possibility that the man himself hit with a knife. The cause of death can therefore be suicide.
The police calls on contact with people who were at Planty at six o'clock and saw a suspicious person.
Source link