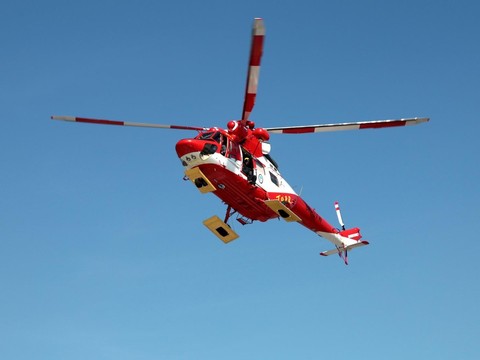 Saturday (August 18), 12:06 pm, Polish mountains. A 29-year-old tourist from Warsaw calls the Tatra Volunteer Rescue Service and tells her that she is injured. The woman is in a shelter in Ornak in the Western Tatras.
During the conversation with the coordinator, it turned out that the 29-year-old just got tired of the trip and hurt her knees. The tourist was advised to "rest quietly" and "as soon as possible, it will be transferred at a later time". Rescuers stress that they are currently engaged in more serious incidents. However, TOPR's answer did not appeal to the Warsaw resident.
The 29-year-old tries to force the intervention of rescuers, she wants the car to come for her. When it fails, it starts to threaten. – You will be sent – you will hear the recipient. Maybe a car came in a blue suit for her, because TOPR informed the police about an unjustified call.
Tragedy on the Adriatic Sea. Polish tourists died
He lost his wife and son in a fire in Greece. A frightening report from a Pool
Author: IB
Source link