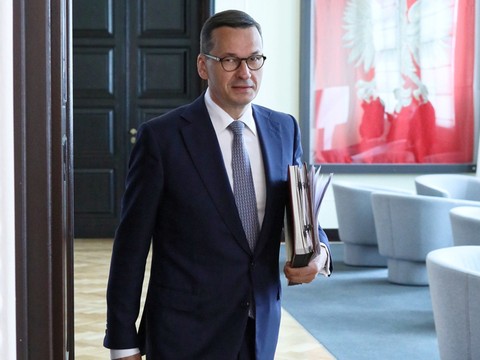 More than half of the respondents (54 per cent) are of the opinion that the statement of Prime Minister Mateusz Morawiecki "I negotiated myself about joining the EU" was unlawful and 14 per cent. respondents believe he had the right to such a statement. Every third respondent (32%) has no unambiguous opinion on this topic – according to the SW Research survey for the rp.pl website.
– The opinion that the statement of Prime Minister Morawiecki is unlawful, more often people over 50 (62%), respondents with higher education (57%) and respondents living in rural areas (55%) – he says in an interview with Piotr Zimolzak from the research bureau SW Research.
Remember that the words of Prime Minister Mateusz Morawiecki during the PiS election in Sandomierz have fallen. – Ladies and gentlemen, I negotiated accession to the European Union 20 years ago and I am fully aware of how the best deals in the EU are being negotiated – he said.
The Prime Minister's words have caused many reactions to social media. Leszek Miller wrote: "You have not negotiated anything, please wait until I die."
SW Research commissioned by the rp.pl website was conducted on 21-22 August 2018 on a sample of 800 people representative of the Polish population in terms of gender, age and place of residence.
Do you want to stay informed about the most important information of the day? Like onet News on Facebook!
Source: rp.pl
Source link