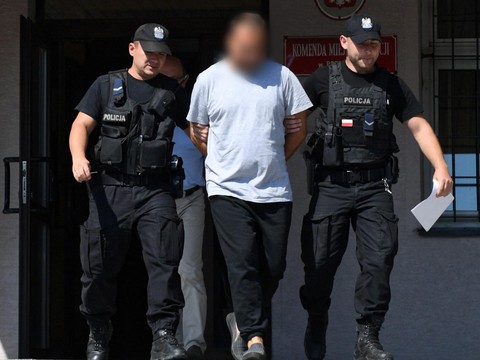 On Sunday, the bus driver, the 42-year-old Mykola £, who was accused as a suspect and accused of him – the Prosecutor of the Deputy District in Przemyśl, Beata Starzecka-Skrzypiec, informed the Polish press service. The man did not plead guilty to the act with which he had been accused and made a statement.
As the prosecutor revealed, the suspect said the road was difficult – slippery surface, missing. The man indicated that the itinerary and the crossing of the Polish-Ukrainian border through the passage in Krościenko was designated as a travel agency – the tour operator. He did not know this road himself and navigated with it. The driver insisted that when he saw the sign that was winding on the road, he drove at a speed of 50-60 km / h, while the sign with a speed limit of 30 km / h did not notice it. He also admitted that he tried to brake at a critical moment.
The expert in the field of road traffic stated that the driver was driving at a much higher speed than allowed at this location – added Starzecka-Skrzypiec prosecutor. Preliminary findings show that it was here 75 km / h with a limit of 30 km / h.
The interrogation of the suspect in which the translator participated took more than 4 hours. The prosecutor asked the court for three months to arrest a man. The Penal Code provides for a prison sentence of between 1 and 12 years in prison for the offense imposed on him
. Mykola Ł. Has been a driver for 10 years, has been working as a coach for tourist services for about 6 years and since January 2018 he has traveled on international routes, including Austria, Italy, Germany and the Czech Republic. The suspect had a deputy, but – as the prosecutor said – he ran out of Lviv. The man was sober.
The coach traveled from Lviv to Vienna. Passengers are people aged 8 to 55 years.
Tragedy in Podkarpacie. The carriage fell into the abyss. There are victims and wounded
Tragedy in a theme park Malopolska. The train killed a man
Source link