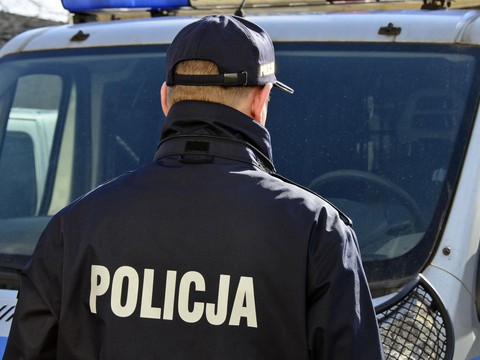 The drama took place on Sunday, August 19th. From the office where he was a 35-year-old policeman from the criminal division with 15 years of service, the sound came from a shot. Police officers immediately went to the room, who were forced to open the door to enter. For now it is not exactly known what happened behind closed doors.
– We know for the time being that there was a tragedy: a man was killed. We are currently setting the details of this event, said overseas Commissioner Tomasz Obarski of the Jaworzno order. The family of the deceased policeman has already been treated by psychological care. When Fakt24 was established, police officers from the provincial headquarters and headquarters of the police appeared, as well as investigating the case.
Where can you find help in crisis situations?
If you need immediate assistance, you can submit an application to the Crisis Intervention Centers (OIC) in each major city. You can get psychological, legal and material help there. Part of the OIK is open for 24 hours and runs night shelters, for example. HELP is free! You do not need insurance.
If you have persistent and strong suicidal thoughts, you can also visit a psychiatric hospital. No health insurance is required. In case of emergency (if you say this is an urgent matter), the doctor should take you the same day.
Free emergency phone line for adults: 116 123 (open every day, from 14:00 to 22:00). Free emergency phone line for young people: 116 111 (open every day, from 14:00 to 22:00). A list of aid organizations can be found at www.samobojstwo.pl
He killed his mother and jumped out the window. New facts
The mysterious death of a woman in Szczecin
He killed his mother and jumped from the 18th floor!
Author: MM, M
Source link