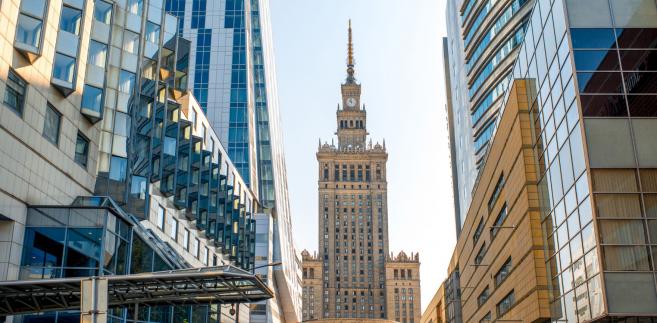 During the announcement of the decision of the verification committee just after the closed session, his head Patryk Jaki said that about the reprivatisation of real estate on ul. Noakowskiego 20 in Warsaw, the committee overturned the decision of the President of the Warsaw capital, 2006. "In the Committee's view, the President's decision of 10 April 2006 should be retroactively deleted from legal acts with a flagrant violation of the law, "Jaki said.
As he emphasized, the city did not determine whether the former owners of the property were in possession of the designated land and whether they owned it. "The files show that applicants did not have real ownership at the time of submitting applications or even before they were submitted," said the committee chairman.
He pointed out that the right circle of heirs had not been examined. Moreover, on April 17, 2003, when property claims were sold, the persons represented by the attorney were no longer alive. He added that since April 1946 the property was owned by the Polish radio, which rebuilt the premises on the plot at Noakowskiego 20, which was not included by the city in the return decision of the property.
In turn, when the house returned to Łomżyńska 44, the committee decided to return the decision of the President of the Warsaw capital on 23 November 2012 and refer the matter back to the President of the Warsaw capital. He stressed that the return decision had been issued in violation of the law, without determining whether the owners were in possession of the property. Moreover, the head of the committee pointed out that the residents were deified by means of the so-called other forms of violence, ie they could continue the lease on preferential terms.
The third property, which the committee decided on Tuesday, was a tenement located at Mokotowska 8. In this case, the committee stated that it was issued on November 14, 2006 by the president of the capital Warsaw. Warsaw, the decision to establish perpetual usufruct of the land, was granted in violation of the law and, moreover, the beneficiaries of the decision were repaid, which corresponds to the improper advantage in the total amount of PLN 4.9 million for the benefit of the city.
Moreover, Jaki said that the committee stated that at Mokotowska 8 the return decision had been issued in violation of the law, but that irreversible legal consequences had occurred. "In the present case, the rights were sold to third parties," he said.
Source link