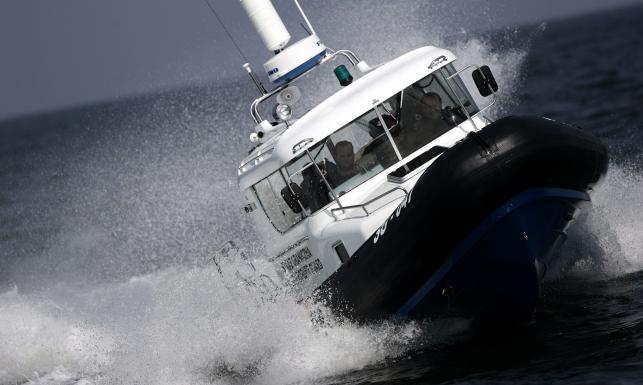 The incident took place on August 10 around 18 near the island of Sobieszewska. The boat where he was presidentthat was at that time the rally of the scouts, was escorted by belonging Border Guard SG-213 unit. And it was she who caused the destruction.
– It seemed that the Border Guard unit wanted to race with a water tram that constantly ran there – says Krzysztof Wąsowski in an interview with Newsweek, who saw the incident. According to the witness, the boat engine worked at high speed, which is forbidden here.
According to Wąsowski, escorting Andrzej Duda Border guards behaved as if they wanted to show off for the president. – But they did not predict that the wave they would cause would be about 70 units mooring on the coast. These started to hit the concrete bank – reports the witness.
In turn, another witness who asked Newsweek for anonymity claims that after the entire repair five boats are needed: the cover is damaged, the part of the ship has fallen off.
Wąsowski adds that the boat with Andrzej Duda on board was about 150 m behind the border guard unit and flowed at a calm pace without causing a wave. – Perhaps the crew was informed on the radio to pay attention to it – he explains.
Everything indicates that neither the president nor his guards of the boat were aware of the damage.
Municipal police headquarters in Gdansk the event "Newsweek" confirms. The border guard feels responsible. – When assessing the crews of sailing units at the marina on the island of Sobieszewska, several yachts were subject to the waves generated by the SG-213 unit. Policemen arrived on the spot, the commander SG-213 took the blame. The costs of possible repairs of damaged units are covered by the insurance policy of the Border Guard Officer – explained the weekly Cpt. Andrzej Juźwiak, spokesman for the commander of the Marine Border Guard division in Gdańsk.
Source link