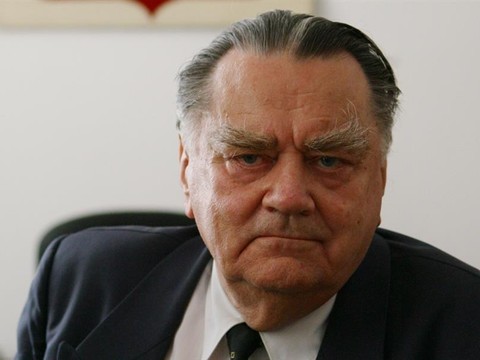 Olszewski suspended by the Supreme Court the provisions of the law on the Supreme Court, he mentions the usual abuse of the judiciary. – Judicial power belongs only to the generally recognized interpretation of norms created by the legislative authority. SN judges have violated this rule. They applied the norm, which is not only written in Polish law, but it is also impossible to interpret this standard from any applicable provision – said the former prime minister. He adds that the decision of the Supreme Court must be ignored by the government and that the judges responsible for this must be subject to disciplinary proceedings.
– I think that the problem of the presidency of Małgorzata Gersdorf has not been resolved. In this case there is some doubt as to which of the provisions should be applied: irrespective of whether it concerns the term of office of the first president or the one relating to the change of the pensionable age. This dilemma must be resolved by the only body appointed for this purpose, namely the Constitutional Court. The reigning camp, however, should be at the height of the task. It is a big mistake that the CT has not been used – the former prime minister added.
In an interview with the weekly "Do Rzeczy" Olszewski decided to evaluate the PiS government. The Family 500 plus program has been described as excellent. – I also rate positively the priority treatment of Polish national interest in foreign and economic policy. I am, however, annoyed by the deteriorating style of the public debate. The responsibility for this is borne by both sides of the political barricade, although he is of course to varying degrees, he said.
The former prime minister regards the resignation of Antoni Macierewicz from the position of head of the Ministry of National Defense as a mistake. In his opinion, the reform of the armed forces was stopped. – Unfortunately his successor does not show the same energy and determination – he emphasized.
Jarosław Kaczyński on holiday. concerned
Ziemkiewicz to Jakiego: let yourself be on your forehead
Author: pom, Do Rzeczy, onet.pl
Source link