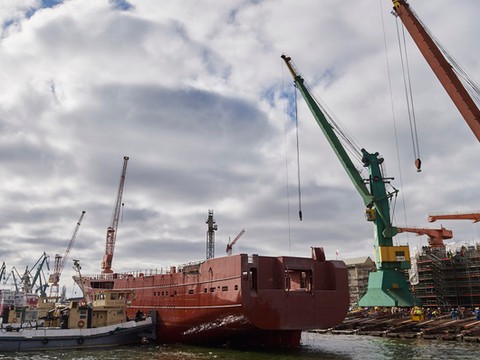 The contract of the Ministry of Defense with the shipbuilding company Piotr Soyka of Gdańsk was signed in December 2017. The series of mine shredders must be made of magnetic steel and the important advantages of the Kormoran II ship are excellent maneuverability and difficult detection. The details of most solutions remain secret.
The new warships are intended to detect and combat mines in the waters of the Polish economic zone and to cooperate with the tactical battle groups of NATO Allies in the Baltic and the North Sea. In addition to the shipyard of Remontowa Shipbuilding, the PGZ Gdynia Center for Research and Development in Gdynia and PGZ Stocznia Wojenna also have to deal with the construction.
According to experts, Kormoran II is the most modern minehunter in Europe and a harbinger of a new generation of ships that will start a revolution and demand a change of mentality from commanders and Polish sailors – we read on the website of "Rzeczpospolita".
The navy currently has about 40 warships, of which only about ten are impact units, the rest are minesweepers and transport and mine units. The average age of combat ships is approaching forty. In the next decade, MW would have to withdraw most depleted attack units.
The existing modernization plan of the fleet assumed investments over time, so that by 2030 the navy could lift the flag on three modern coastal defense units, three or four submarines of a new type and three patrol vessels. The deck of future ocean-going ships would contain precision guns, anti-aircraft systems, torpedo tubes and deep-water bombs. However, the plan is verified and updated by the current team at MON.
Do you want to stay informed about the most important information of the day? Like onet News on Facebook!
Source: Rzeczpospolita
(PMD)
Source link