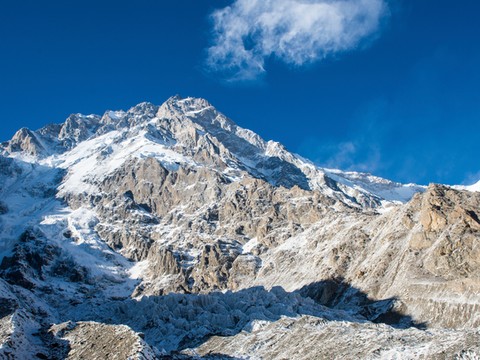 Let us remind you that Tomasz Mackiewicz died during the conquest of Nanga Parbat in the winter, while his partner Elizabeth Revol was rescued by a group of rescuers led by Denise Urubka and Adam Bielecki.
The body of the Polish climber was above and according to Revol he is in a tent under the top. This tent was seen by the Czechs who climbed Nanga Parbat. One of the participants in the Pavel Burda expedition is convinced that he belonged to Mackiewicz.
– We passed the tent on the way to the top and during the return. It was 15 meters from our main route, where a small part of his tent stuck out of a large iceberg – said Burda. His statement was published in the journal Alarm in TVP 1.
– When I saw him, I knew immediately that this was Tom's tent. There are not many places where you could camp. Only it is sheltered from avalanches, near boulders – Czech added.
Unfortunately, the climbers did not take pictures. According to Burda, nobody was able to come in and check what is in the tent.
Source link