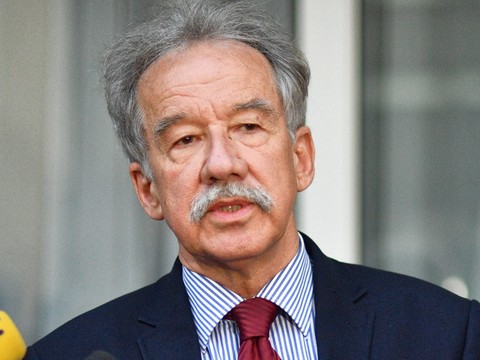 From November 2016 to June 2017, PKW and KBW held consultations on the shape of voting cards at local elections in 2018. Almost 71 percent in the survey. the respondents were in favor of giving the ballot paper the form of a book; less than 10 percent voters chose a large-format card, the so-called tarp.
During today's meeting, the National Electoral Commission decided that the electoral card in the autumn local elections would take the form of so-called sheets. The head of the National Election Commission pointed out that as a result of the amendment of the Elections Act in January, the number of candidates on the list fell, which – as he pointed out – led to the legislative proposal being considerably smaller than it could be based on the provisions of the Elections Act prior to the change.
– The electoral law changed the principle of the number of candidates – as soon as it was possible to report twice as many candidates as there are places. Now you can submit as many candidates as there are places plus two. As a result, the cards will be smaller, they have a size of A4 to A2, so they will not be as big as the originally expected A0, which was a huge sheet – said Hermeliński.
According to the head of the NEC, voting on the one-sided printed sheet will be much easier for the voter. According to Hermeliński, such a form of card will also facilitate electoral commissions and speed up the process of counting votes. – That is why there will also be less chance of forgery, if someone, God forbid, wants to add some stamps, falsify them. We hope that there will be no such situations at all – he added.
Hermeliński informed that the electoral card in the form of the so-called the book will be used if the number of electoral committees on the electoral roll is greater than 20. – Then indeed all these committees would not fit, so the booklet will be needed – said the head from the PKW. As he argued, the book card will not get the upper hand in local elections.
The local elections take place on 21 October. Two weeks later, on November 4, the second voting round will take place, during which the head of the municipality, mayor or city president will not be elected in the first round. Nearly 47 thousand will be selected. council members of municipalities, poviats and regional assemblies as well as nearly 2.5 thousand wójtów, mayors and city presidents.
(DP)
Source link