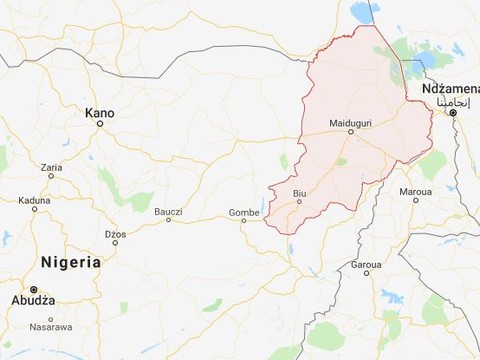 The attack took place in the morning of the night from Saturday to Sunday, at 2 local times (3 hours in Poland). The media only informed about it on Sunday evening.
Reuters points out that it was difficult to tell the eyewitness a resident of the Guzamala area in the state of Borno – Abatcha Umar whether the village was attacked by Boko Haram fighters or by jihadists of the West African Islamic State (ISIS).
Correspondents from the Reuters office spoke with the representative of the administration of the transit camp, in which the inhabitants of Mailari were hiding after the slaughter. This person who wants to remain anonymous claims that the total number of victims even reaches 63.
Nigeria is shocked for nine years by the terrorist activity of the jihadist organization Boko Haram, who has already killed more than 20,000 people. people and hundreds of thousands are forced to leave their homes.
This situation is one of the biggest problems faced by Nigerian President Muhammad Buhari, who intends to be re-elected in February next year. Buhari won the previous election and promised peace and stability in the country.
Peacebuilding in Nigeria, easily permeated by jihadist troops from neighboring countries, is still very difficult and has so far been little successful
(dp)
Source link