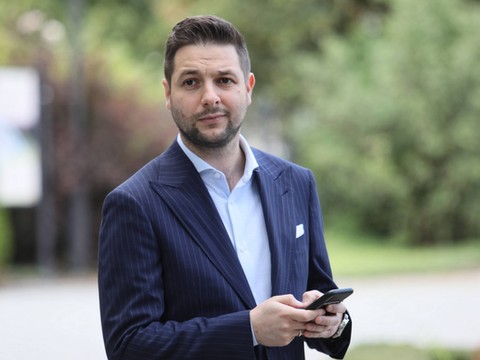 – I want to thank you very much and I am proud that the invitation to the staff has been accepted by the President (Senate – ed.) Stanisław Karczewski, who will be the head of the committee of my support (… ) This is a great honor for me – said Jaki during press conference in Łazienki Królewskie.
We recommend: Poll: Rafał Trzaskowski to put the spotlight in the elections in Warsaw, but with a small advantage
Patryk Jakiego's election staff
Oliwer Kubicki became the head of the campaign staff, informed he. He also said that Kubicki had given up his new position as spokesperson for the verification committee. "He is the man with the greatest organizational skills of people I know," he assured.
His deputy was the mayor of Bemowo, Michał Grodzki (he is responsible for infrastructure and the elderly) and the mayor of Praga, North Wojciech Zabłocki. matters relating to day nurseries and kindergartens)
Jacek Ozdoba will be the spokesman for the election staff. He stressed that this is one of the most active councilors in the capital
The treasurer must serve as councilor Ursynowa Michał Szpądrowski;
In addition, the staff included: councilor Katarzyna Kostyra (cases involving women and children) and Katarzyna Wanat (will be the proxy for contact with young people), Błażej Poboży (responsible for program matters, for contacts with the academic world and education), as well as a member of the Verification Committee Paweł Lisiecki and Councilor Oskar Hejka (contacts with the business community).
Recommended: Patryk Jaki comments on Rafał Trzaskowski's request for the ONR delegation
(KF)
Source link