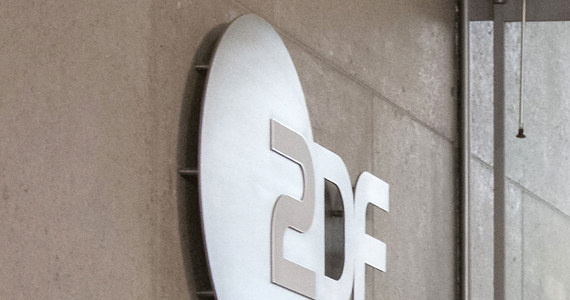 Judgment of the court in Krakow – recognizing that German television ZDF has to apologize in a certain way on its website for the use of the expression "Polish extermination camps" – can not be enforced in Germany – has the German Federal Court of Justice ( BGH).
The judgment of the Polish court on "Polish extermination camps" does not apply in West Germany, the German Tribunal decided
/PAUL ZINKEN / DPA /AFP
The decisions of the Polish court can not be applied in Germany, because it would be "a clear violation of the fundamental right to freedom of opinion and the media" – a verdict, published on Tuesday, July 19 by the German Federal Court.
BGH canceled the decisions of lower German authorities in this case and rejected the application of the 96-year-old Karol Tendera, a former prisoner of the German camp Auschwitz and participant in the underground resistance movement. According to the court ruling in Karlsruhe, the cost of the procedure, priced at four thousand euros, the applicant will bear.
The federal Court of Justice emphasized that the wording used by ZDF was not suitable. He noted, however, that the question he considered was the exact wording of the apology demanded by the Polish court and that ZDF can not "publish as his opinion". According to the verdict, the Polish side expects a disproportionate punishment, since ZDF apologized and corrected the text.
On 15 July 2013, information about the planned number of the documentary program "Verschollene Filmschatze 1945. Die Befreiung der Konzentrationslager" was used on the zdf.de portal to describe the "Polish extermination camps of Majdanek and Auschwitz". After the diplomatic intervention, the description was changed to "German extermination camps on Polish territory".
The registration demanded an apology and a legal prohibition on the use of such conditions. In the opinion of an ex-convict, the publication has violated his nationality and national dignity, which must be protected by law by the principle laid down for personal rights.
In December 2016, the Court of Appeal in Krakow ordered the German television station Zweites Deutsches Fernsehen (ZDF) to apologize for the use of the term "Polish camps" on the homepage of the station's website. In the verdict, the Polish court ZDF publicly apologized to Tendera for violating his personal rights by using this wording and acknowledged that in such a case a written apology would not suffice. The explanation in this case, however, is not posted on the start page, but on one of the tabs of the ZDF portal.
On 27 January 2017, the court in Mainz imposed an enforcement clause on the judgment of the Court of Appeal in Krakow. In turn, in November 2017, the Higher National Court in Koblenz said the ZDF television should apologize for calling the "Polish" extermination camps. It was the first such decision taken in Germany.
Source link