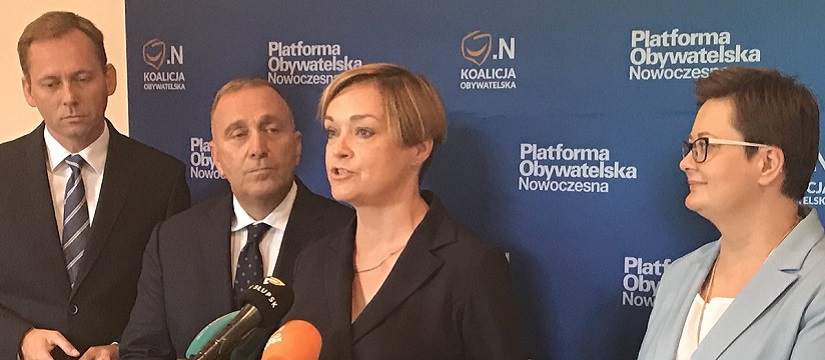 One would say that Grzegorz Schetyna is not lucky with his candidates at the municipal elections. We are not just talking about Rafał Trzaskowski – who constantly counts the mistakes and now "borrow" the election slogan of Piotr Guziała. Słupsk – which, thanks to the ruler of this city, Robert Biedroń – was the site of a surprising press conference. The Citizens & # 39; Coalition candidate did his best to prove how unprepared it was to govern the city.
"What would you like to do as President of Slupsk? "- such a question was posed by Beata Chrzanowska, the candidate of the commission for President Słupsk, with the participation of leaders of PO and Nowoczesna – Grzegorz Schetyna and Katarzyna Lubnauer.
It seems a simple matter. Ultimately, the politician must know what the program is, what he wants to do for the local government and how he wants to convince the residents. And yet …
First of all, I would like to say that we go to the group in the group, that is to say, the group of people standing for council members in the city council is important. Of course, the program is also important. This Slupsk is the most important, as I said, so we will concentrate on what is important to our city. But all kinds of discussions in formal and informal groups, working in the council and working in the club, give me the strength to say that Słupsk really needs change. And these changes are related to both the functioning of the office itself and the city
– Alderman Chrzanowska said in essence … the most important question not answered in the election campaign. Eventually she tried to sell the journalist.
It is difficult to talk about the details here, these details will certainly be placed in the paper version and on the website, so that you can get to know them and of course after four – sorry – five years, settle for my ideas.
– she added.
The PO problem with the absence of the program appears to be deeper.
Source link