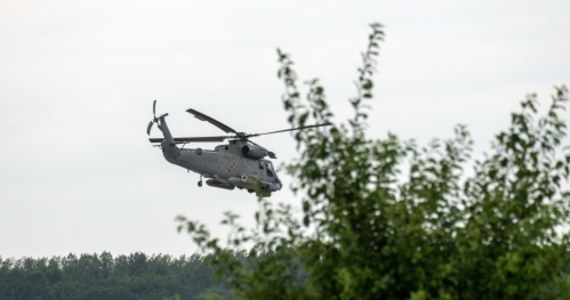 The accident of a military helicopter in Latkowo in the Inowrocław poviat. The machine fell on the lawn at the platform. There were two pilots on board. Nothing serious has happened to them.
Military helicopter accident (photo illustration)
/Marek Michalak /East News
The Mi-2 military helicopter accident took place in the city of Latkowo in the woj. Kujawsko-Pomerania.
According to the RMF FM reporter, two pilots were on board the helicopter. Both left the accident unharmed. They left the machine with their own strength.
The machine fell on the lawn at Inowrocław-Latkowo airport, probably when landing.
The two pilots who were on board the machine are in good condition. They were examined by doctors.
"Around 19.15 there was a traffic event: the Mi-2 helicopter of the 56th Air Force Base in Inowrocław hit the ground of a low altitude, nothing happened to anyone" – confirmed Cpt. Krzysztof Płatek of the General Command of the Polish Armed Forces.
He added that it happened at the base, which immediately secured the services, including the state and military fire service.
Michał Dobrołowicz
Source link