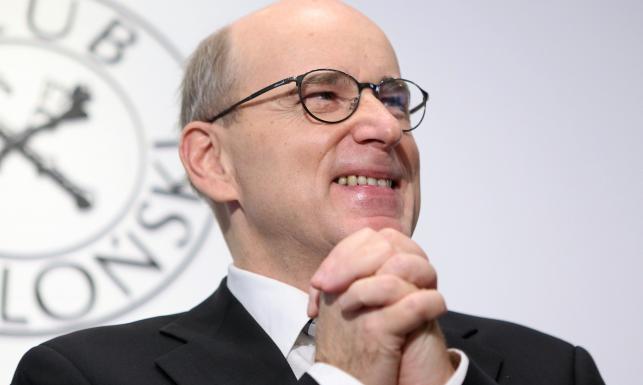 according to Jana Rokita "the structure behind this reform concept is wise and the PiS rule should survive."
– In my conviction, there are some very extreme assessments against this reform – TVN24 member of Platforma reviewed on TVN24.
He also noted that anyone who has been in the vicinity of a politician is aware that since the mid-1990s closed political offices have debated what to do to reform Polish judiciary. "- Attempts have been made by different people. I remember the sensible and limited scope, wise attempts made by Minister Hanna Suchocka, who were completely torpedoed by the judges – he stressed.
Jan Rokita also remembered one of his conversations with Professor Andrzej Rzepliński, former president of the Constitutional Tribunal, with whom he "had the honor to work together for a long time".
– He told me: sir, if we do not tear the judges of the National Council for the Judiciary, nothing can be done with the Polish legal system. We have known this for years, we are only afraid that the environment of the judges will say that this is an attack on the independence of the courts, it is an attack on democratic basic values, paralyzed politicians – Rokita recalled.
At the same time, he emphasized that "the thinking of Professor Rzepliński" about leaving the judges of the KRS was one of the foundations of his preparation the draft amendment to the Constitution, which would work out the PO-PiS coalition after the parliamentary elections of 2005. However, the coalition was never established. – That it must happen [zreformować polskie sądownictwo – przyp. red.] everyone knew it. The inability was usual, I experienced it myself Rokita explained.
– This reform not only has a purely personal dimension. It has a fundamental and constitutional dimension, because it determines – if it does not break at a certain moment – about one thing that the PiS government should survive. Namely, the fact that the co-optation selection system of judges will disappear. This means that not only the judges and their chosen ones will decide who will be the judge in the future – former PO substitute said.
According to Rokita, parliament gets the chance to shape the legal system for the future. – If we are dealing with wise parliaments, they will do it wisely. If we are dealing with such a party war that we are currently dealing with, then of course it will happen by mocking each other – he said.
According to the former PO delegate, "the structure behind this reform concept is sensible and it should survive the PiS rule." – I really hope that it will survive in the interests of Poland – he added.
Source link