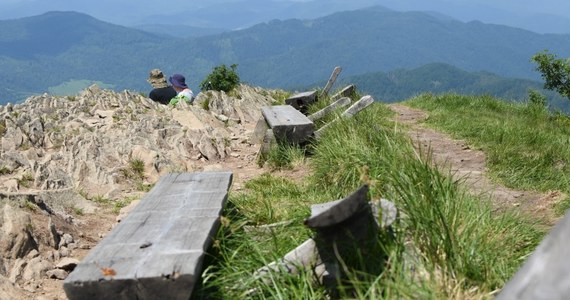 For hoteliers and owners of B & B's it was a dream holiday. According to the results of booking on e-platforms with Booking.com and Noclegi.pl accommodation, 75% more Poland than a year ago spent the holidays on domestic travel – we read in the Friday "Rzeczpospolita".
The prices were much higher than in the summer of 2017, but holidaymakers usually traveled with families of three or four people, of which every third had a pet with them – the newspaper informs. According to Rzeczpospolita, the highest prices on the coast and in the mountains, despite the cyanobacteria that appeared in the Baltic Sea around July and August – after that, prices fell by a third for a few days.
According to interviewed "Rz", Jaroslaw Kałucki of Travelplanet.pl, the record number of vacationers in Poland is the result of good weather, hot water in the sea and lakes and higher family incomes. The Poles not only sent their children to camps and camps, but also to leave their entire family for at least part of the holiday. – he explained in an interview with Rzeczpospolita.
As the expert of the booking platform Nocleg.pl Grzegorz Kołodziej told the newspaper: "the owners of objects from Zakopane, Gdańsk, Kołobrzeg, Wrocław or Warsaw can not complain in any way, which in summer earned about 75 percent more than in 2017 ".
In his opinion, this has to do with the fact that Poland decide more than one trip in the summer.
Just like last year, the most popular seaside cities were Gdańsk, then Sopot and Gdynia. In the mountains of Zakopane, Karpacz and Kościelisko. On average, a family of three or four people booked a minimum of four nights. Longer trips to the sea in particular Kołobrzeg and Władysławowo – the average booking is six days. The weekend trips are dominated by Krakow and Wroclaw, where rooms were reserved for a maximum of three nights – read in the article.
(J.)
Source link