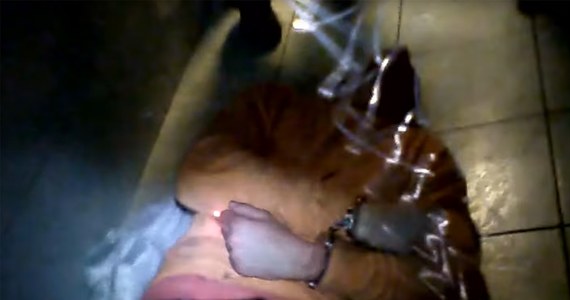 On the day of the death of Igor Stachowiak, the head of the department Prevention and Patrol of the municipal police in Wroclaw ordered the copying of a film from a taser. There is a new investigation – informs Rzeczpospolita on Wednesday
Igor Stachowiak died at the police station in Wrocław
/Supervisor TVN24 /East News
The tragic issue of death at the police station has taken a new turn.
On 15 May 2016, the day on which the 25-year-old Igor Stachowiak, the then head of the Prevention and Patrol Division of the Municipal Police in Wrocław, died, ordered him to copy the taser's recordings – informs "Rzeczpospolita". The newspaper indicates that he was not allowed to do it.
The wire came to light only after one and a half years, due to publicity of the case by the media and internal behavior at the police.
The parquet in Opole will check whether the headman has done that to marry in the investigation into the death of a man, or to explain the case as soon as possible.
As Rzeczpospolita determined, three weeks after the Opole Public Prosecutor opened an investigation into this case, the headman retired.
The research will end in September. At this moment it is not known whether the man will hear accusations.
More in "Rzeczpospolita".
Source link