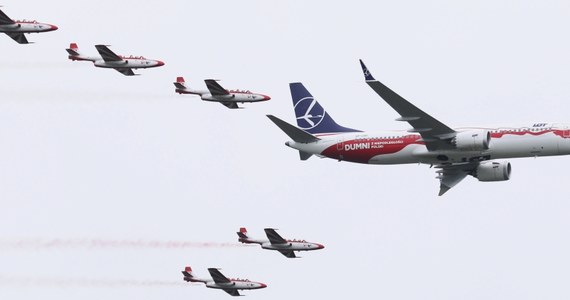 The largest two-day Air Show air show in Poland started in Radom. The organizers expect at least 180,000 viewers. Representatives from 22 countries are participating.
Air Show in Radom is the largest aviation event in the country. This year will celebrate the celebrations of the 100th anniversary of military aviation in Poland. On Saturday and Sunday more than 100 aircraft and helicopters from 22 countries will be presented during the Air Show.
Representatives from 22 countries have announced their participation in the event, including from Spain, Germany, Czech Republic, Turkey, Ukraine, Italy, Pakistan and Croatia. Poland is represented by: military aerobatic teams Biało-Czerwone Iskry and Orlik, civilian formations of the Iron Group, Cellfast Flying Team and Artur Kielak Xtreme Aerobatics. Among the machines you will see include Aero L-159A Alca jet, Jas-39C Gripen multipurpose hunter, F-16C Block aircraft, Hercules, Casa C295M and C-130 transport aircraft. The performance will be improved by F-16 Demo Tiger Team from Krzesin, the Greek F-16 Zeus Demo Team and Solo Turk.
Air shows are available at the airport in Sadków, Radom, at 158 ​​Lubelska Street.
Air Show in Radom is an important event in the aviation world, in which you can also admire the exhibition of equipment that is left over from the equipment of the armed forces and the exhibition of the aerospace and defense industry.
The first Air Show was held in 1991 in Poznań Ławica in Święto Lotnictwa. In 2000 international air shows were moved to Radom. Every year, Air Show in this city is becoming increasingly popular with domestic and foreign aviation fans. In record-breaking XIII edition, in 2013, about 180,000 participated. viewers.
(MCH)
Source link