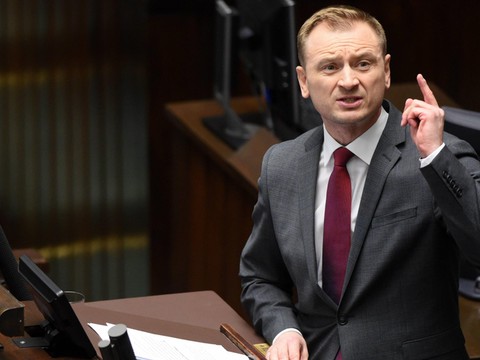 The Szczecin Board of Roads and Urban Transport said that "the removal of illegally placed election materials from one of the candidates for the presidency of the city has begun." Road builders would take action "after intervention by residents". Speech of posters hanging on the street lanterns of Enea Oświetlenie.
– The road and the municipal transport authority will impose appropriate penalties, because there is no permission to occupy the road – the spokeswoman for ZDiTM Hanna Pieczyńska said, without specifying whose posters it is. However, it is known that posters from Sławomir Nitras, candidate for Szczecin of the Civic Coalition, appeared on a few street lamps in Szczecin.
Sławomir Nitras stated that he sent requests to ZDiTM for placing posters on lampposts, but he received no reply. And although Nitras has not received permission, according to him management is still in action during the election campaign. According to the candidate of the Civic Coalition, if it were for the posters of the current president Piotr Krzystek, permission would be given very quickly.
– I wanted to make contact with the residents to inform them that I will renovate their streets and I will not – just like ZDiTM – paint belts on the paved roads – comment on Nitras, whose posters marked the image of politician with the slogan "Renovation of 170 streets ".
Kuchciński will punish heavier. He can lower his salary to 9 months!
Serious punishment for the Platform MP. He lost half of his salary
Unofficially: the ethics committee punished the PiS deputy!
Source link