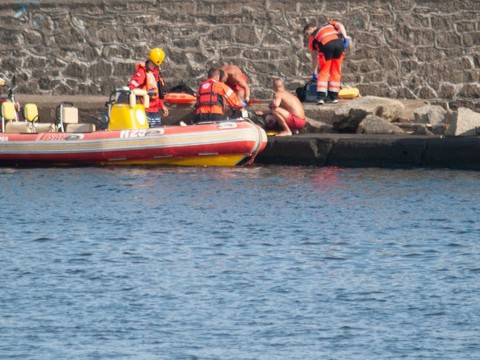 The macabre discovery was made by a stroller who warned the police. – We received the request on Monday at noon. The body of the woman was in the harbor channel at Ustka, from the east side at the mermaid monument – informs the nadkom in an interview with Fakt24.pl. Robert Czerwiński, police spokesman in Słupsk.
Researchers have already established the identity of the deceased woman. Is an 85-year-old resident of Słupsk. The old woman probably committed suicide. Earlier she left a farewell letter at home, but the police did not reveal the contents.
The woman's body was secured for post-mortem inspections to determine the exact cause of the death of an 85-year-old.
Where can you find help in crisis situations?
If you need immediate assistance, you can submit an application to the Crisis Intervention Centers (OIC) in each major city. You can get psychological, legal and material help there. Part of the OIK is open for 24 hours and runs night shelters, for example. HELP is free! You do not need insurance.
If you have persistent and strong suicidal thoughts, you can also visit a psychiatric hospital. No health insurance is required. In case of emergency (if you say this is an urgent matter), the doctor should take you the same day.
Free emergency phone line for adults: 116 123 (open every day, from 14:00 to 22:00). Free emergency phone line for young people: 116 111 (open every day, from 14:00 to 22:00). A list of aid organizations can be found at www.samobojstwo.pl
The 3-year-old survived alone for 4 days. Her mother was dead in the bedroom
A gruesome discovery. The bodies of two female students were in the apartment
Source link