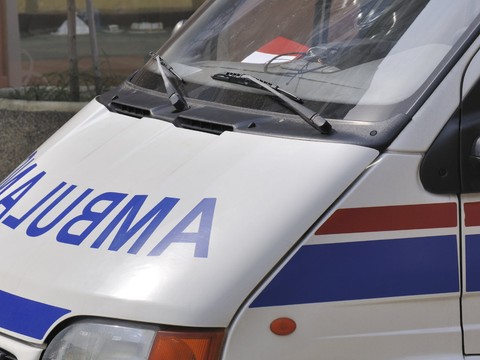 According to the spokesman for the headquarters of Poviat in Nysa, the observation deck on the defensive walls on ul. Polish army.
– A 37-year-old woman died on the spot – says senior sergeant Agnieszka Białochławek. – A 50-year-old woman is seriously injured, has numerous fractures. The 40-year-old man was lighter and his condition is stable. These people have dropped from a height of about 10-12 meters.
– There were no more casualties – the spokesman added. – Explanatory activities under the supervision of the public prosecutor's office.
– This is a real tragedy for me – said nto.pl, the mayor of Paczków, Artur Rolka. – I know that one person has died, another is fighting for life. I experience it very much. We would like to celebrate the harvest festival today. The terrace was on the viewing path along the defensive walls of Paczków. I assure you that a technical assessment was made in March 2018. There were no comments about his condition. The shelves in the platforms were then kept and those who needed it were replaced. This is confirmed by the documentation we have in the office. This investment was made in 2010, so before the start of my term. We will examine in detail which materials were used at the time and what the building technology was – he assured.
Source link