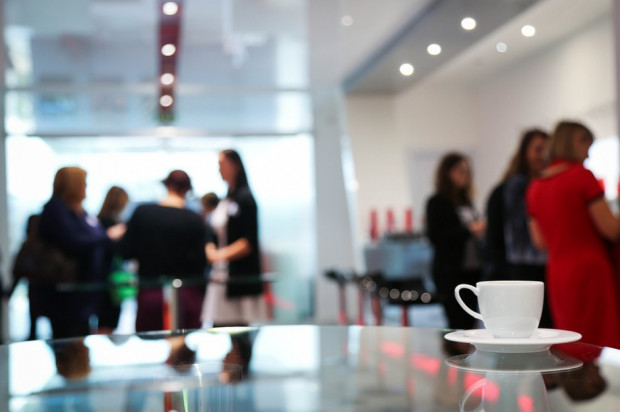 The Polish market for meetings is mainly in Warsaw and Krakow, but also Katowice, Poznań, Wrocław and Łódź are important.
The industry for meetings and events in Poland is developing very well.
Warsaw and Krakow are the leaders here.
The increasing saturation of the market, however, leads to increasing customer needs.
Warsaw was 23 and Kraków was in the 54th place on the world ranking of the most attractive cities to organize meetings. If you add that 406 cities are classified, the places are high.
The Polish meeting market consists mainly of these two cities, but also Katowice, Poznań, Wrocław and Łódź.
Seasonality is on the market of meetings – most events take place in March-June and September-November, only Krakow breaks this rule, where there are no seasonal influences – says Radio Zet.
According to the international association of conferences and congresses, the Polish market for meetings is growing dynamically: in 2017 it increased by 11%. compared with the previous year.
– A statistical event in Poland lasts one and a half days, 100 people are invited, it is organized by a company from Mazovia, says Katarzyna Niezgoda, Director Business Development at Vienna House Poland for Radio Zet.
The expert adds that the growth of the market, which is the reason for satisfaction, is also the other side – because this increasingly means competition and the expectations of organizers of events.
Conferences and congresses
The largest group of meetings are conferences and congresses (44%). The following category are corporate events, incentives and scholarships. The vast majority of meetings take place in hotels (71%). Secondly, facilities and rooms were leased for special events (15%) and at the third exhibition and congress centers (10%), 4%. belongs to universities. This is the result of the report "Industry of meetings and events in Poland."
Experts emphasize that this segment of tourism will grow with the expansion of infrastructure. There are more and more modern conference centers, exhibition facilities and hotels with a conference function. The communication infrastructure is already well developed and many organizations and companies operate on the market that specialize in serving a large number of business meetings of different sizes.
The article has no comments yet.
Source link