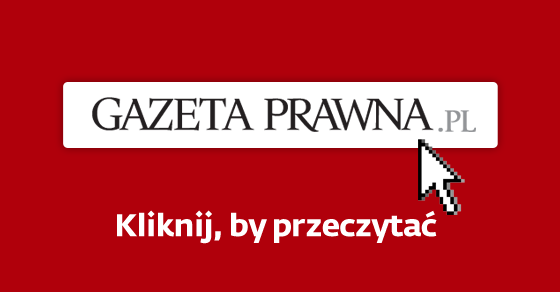 Marek Powiat, Regional Prosecutor Piotr Kowalczyk, informed PAP of the allegations of Marek M. He added that the content of the allegations is in line with what the national prosecutor said Tuesday.
"M. is suspected of misappropriating property rights on property located in Warsaw on 4A Opoczyńska Street and the Folwark Służewiec estate with a total value of not less than PLN 11 million and fraud against two victims in connection with the acquisition of rights and claims on real estate located at 4 Dynasy Street, for a total amount of not less than 1 million PLN 100,000 at the expense of each victim "- said PK.
Prok. Kowalczyk told PAP that Mr's interview is still under way. "After the completion, the prosecutor will make decisions about preventive measures," he said. As he has added, Marek M. explains. It is not known when the questioning of M. will end.
M. was detained by the CBA in Warsaw on Tuesday. He was taken to the Wroclaw office on Wednesday.
The Regional Public Prosecutor's Office in Wrocław is conducting proceedings on a substantial part of cases concerning irregularities during the commemoration in the capital.
In March, the CP said that more than 350 criminal proceedings concerning reprivatization were in progress in the courts of Warsaw and Wrocław. They cover 765 properties in different locations in Warsaw. In cases conducted by the regional prosecutor's office in Wrocław, the accusations were submitted to more than 20 people, including: lawyers, legal advisers, civil servants – officials of the city office of the Warsaw capital and a court expert.
"In parallel with criminal proceedings, the prosecutor's office is conducting non-criminal activities related to property in Warsaw. (…) As part of previous proceedings, claims for annulment of legal actions were filed, appeals were lodged to the local court of appeal. Warsaw directed against the final decisions of the SKO and the President of the Warsaw capital and the participation of the prosecutor in administrative and civil proceedings was filed, and requests for reconsideration of cases and complaints to administrative courts were also sent, "PK on the height.
In March, the CP reported that legal proceedings had been filed as part of, among other things, previous legal actions for the annulment of legal actions relating to property in Warsaw, located in ul. Stalowa 25, ul. Opoczyńska 4B, as well as part of the property that used to be part of the Służewiec Farm and ul. Targowa 33 in Warsaw. "In the analyzed cases, it was declared that the contracts concluded for the sale of these properties are in violation of the principles of social coexistence expressed in Article 58 paragraph 2 of the Civil Code, ie with the principle of integrity and decency" – the public prosecutor then reported.
Source link