According to "Puls Biznesu", the letter signed by the chairman of the Polish Banking Association is dated 6 November. The letter to the Prime Minister is categorical.
This is the response of, among other things, a fine of PLN 7 million for Getin. UOKiK imposed it in October, undermining the bank's right to change the terms of existing contracts with customers. In addition, the Bureau has initiated proceedings against most banks regarding the control of so-called amendment clauses.
These are the provisions of the regulations that authorize financial institutions to make changes to the terms of the contract in certain circumstances – & nbsp translates "PB".

Also see: See also: Black Friday, Cyber ​​Monday is the time of opportunity in theory. UOKiK recommends caution
Civil servants do not like everything banks do: changes in regulations to adapt to new legal provisions, changes to adapt regulations to decisions, recommendations, supervisory advice, changes introduce new services in regulations, changes due to changes in the IT infrastructure of the bank, changes in the fees and commission table as a result of, for example, changes in interest rates.
That is why the banks decided to intervene. In early November, their representatives organized a conference with the Polish Banking Association and later sent a letter to Mateusz Morawiecki, who is responsible for UOKiK.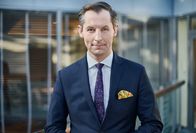 As bankers write, calling into question the amendment clauses "will mean not only the ineffectiveness of the contested provisions, but also any changes introduced on the basis thereof".
This means that changes that benefit customers must also lose their power. A & nbspco with & nbspco unfavorable? Theoretically, the customer could ask for a refund, for example, if fee increases are included in the clauses considered illegal by the Office of Competition and Consumer Protection. However, banks are alarming that their amount cannot be calculated.
UOKiK would like all changes to contracts to be confirmed with written consent from the customer. But the banks emphasize that practice so far shows that this is not possible in practice. Only a few percent of customers return the documents sent to them. Thus, three groups of customers would emerge: those who agreed to the new terms, those who would not sign but would recognize the changes, and those who would not sign and would not acknowledge the changes.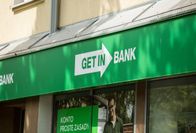 The bankers warn that the legal and economic consequences of the decisions of the president of UOKiK "threaten the stability of the sector and the certainty of economic transactions". Therefore, they ask the Prime Minister "to take steps to avoid the risk of legal chaos, harming the interests of customers and banks, and to consider legislative steps that would allow a safe change to contract terms."

Source link