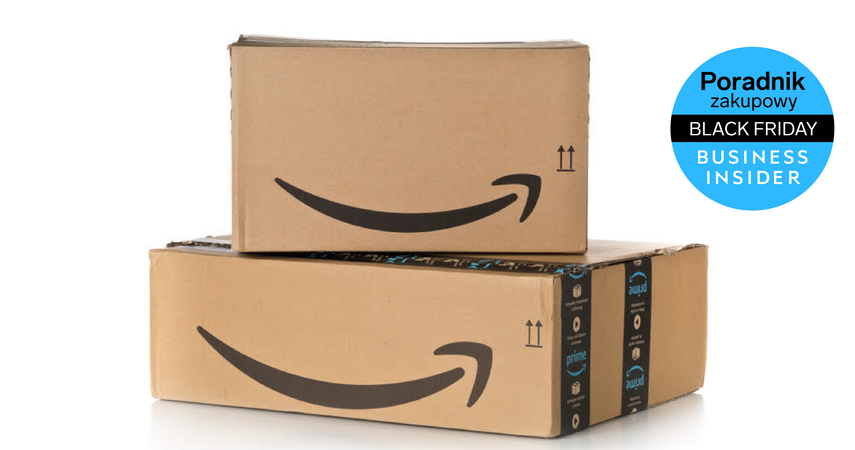 Black Friday Week 2020 lasts in many stores until November 30, so Monday. With great discounts you can buy electronic equipment, cosmetics, clothing and toys, among other things. On the website of the German Amazon, and in many other stores, new products will appear at reduced prices. We will present you selected offers. We update the list several times a day, so stay tuned.
In this article we write about products and offers available on the internet. Some of the links in such texts are affiliate links. We earn when you click on it, but our statements or recommendations are independent and the articles are not sponsored
During the Black Friday promotion week you can buy many interesting products at reduced prices. Here are our recommendations for goods on sale at deep discount today. Some sell out quickly due to the limited number of copies – reflexes count when buying them. Also remember that the time to take advantage of some promotions is limited beforehand.
Shoes with a 30% discount. from the normal price
The company CCC has prepared a campaign for shoes. Many pairs can be purchased with a 30 percent discount from the normal price. Just enter the BLACK code. The offer is valid until November 29. The promotion includes these New Balance sports shoes.
>>> View the current promotional offer for New Balance sports shoes and winter shoes from different brands
Samsung Galaxy Note 10 Lite
The Samsung Galaxy Note 10 Lite is a smartphone with a 6.7 " screen and comes with S Pen stylus. This little gadget makes it possible taking traditional notes and sketches using modern technologies. You can also operate the multimedia functions of your smartphone with it. Octa-core processor, 6 GB RAM, long-lasting battery 4500 mAh, fast 25W charging, 3 cameras and a fingerprint reader are the other benefits. Now you can buy it in one of the stores for PLN 1999 ie cheaper by PLN 650.
>>> View the current offer for the Samsung Galaxy Note10 Lite smartphone
Cult "Nevermind" by Nirvana on vinyl
This album probably needs no introduction. Nevermind is the second album by cult band Nirvana. The cover is recognizable all over the world. Now you can buy it at a discount of 33 percent of the normal price.
>>> Check out the current offer for the album "Nevermind"
Photo: Amazon.de
Never mind

Kindle with a backlit screen
This is a well-known, loved and inexpensive version of the Kindle. Thanks adjustable lighting the reader can use this e-book reader at any time: both during the day and at night. Anti-glare screen it will work in stronger sunlight. After charging, the battery lasts up to weeks. The device can be paired with Bluetooth headphones or speakers, making it easy to go from reading to listening. You get too the ability to mark selected fragments of books, simple definition check I translations of incomprehensible words. Amazon Prime members have unlimited access to more than 1,000 titles. You can buy a reader today in the Amazon with a 31 percent discount of the suggested retail price.
>>> Check out the current Kindle eBook reader offer
Photo: Amazon.de
Kindle e-book reader – illustrative photo

SKEY dispenser for non-contact disinfection
The dispenser with the SKEY infrared sensor is used for non-contact hand disinfection. The sensor detects the hand from a distance of 5 cm. Dosage is fast: lasts 0.25 seconds. Alcohol-based liquids can be poured into the tank, but the concentration should not exceed 85%. Moreover, the device is stationary. Today, this automatic dispenser can be bought on Amazon with a discount of 50% of the suggested retail price for approximately PLN 75 (EUR 15.99).
>>> View the current offer on the SKEY machine
Photo: Amazon.de
SKEY dispenser – illustrative photo

SanDisk Extreme PRO M.2 NVMe 3D SSD 500GB internal hard drive
The internal hard drive of the SanDisk Extreme PRO 500 GB has a maximum capacity 6 times faster than other SATA SD drives. It is equipped with SanDisk nCache 3.0. Multi-stage algorithms and buffering help increase the durability of the device. The manufacturer proposes for this hard drive 5 years warranty. Now on sale at 56 percent. off the MSRP. The discount is approx. 350 PLN (79 euros).
>>> Check out the current offer for the spacious SanDisk Extreme PRO
Photo: Amazon.de
SanDisk Extreme PRO M.2 NVMe 3D SSD 500 GB – illustrative photo

This reader has the best display of all Kindle devices. 7 inch Paperwhite screen with a resolution of 300 ppi you can enjoy the written word. The thin and light Kindle Oasis has it backlight color adjustment from white to amber and page switch buttons. in addition it is waterproof: IPX8 quality allows reading in the bathtub or by the pool. You can connect headphones or bluetooth speakers to it. Kindle Oasis is compatible with Audible. It is on sale as part of Black Friday Week with a discount of approximately PLN 200 (43.87 euros).
>>> Check out the current offer on Kindle Oasis
Photo: Amazon.de
Kindle Oasis – illustrative photo

Your child may also have their own e-book reader. Kindle Kids Edition has a chance to touch the hearts of the youngest readers from Poland. The device has black and white anti-glare display and battery for one week of use without charging. Your child's attention will not be distracted by commercials, movies, or games. Users of this lightweight reader have the opportunity to discover the most interesting books and learn new words thanks to the integrated dictionary and vocabulary trainer. The reader can be paired with headphones or Bluetooth speakers to listen to audiobooks. The set includes a sturdy case. The interest in the product is very high, so the sooner you order the Kindle Kids Edition, the better. Moreover, the current price is attractive. The discount was a whopping 45 percent. of the suggested retail price.
>>> The Kindle Kids Edition now costs less than 50 euros. Go to the offer
Photo: Amazon.de
Kindle Kids Edition – illustrative photo

OnePlus 8 Pro is a modern smartphone that is now available for a promotional price. Some say it is setting new standards for working speed. The device allows 5G network connectivity. It has 8 GB of RAM and 128 GB of internal storage and a fast Qualcomm Snapdragon 865 processor. This trinket is great for taking photos and videos as it is equipped with a main lens with 48 Mpix matrix. It's also important image stabilization function. You also use an ultra-wide-angle camera and a telephoto lens. There is a sensational display for everything liquid AMOLED with a refresh rate of 120 Hz and QHD + resolution. The OnePlus 8 Pro smartphone connects to Alexa if needed, giving you the option smart home control via voice commands. Currently you can buy it on Amazon with a discount of more than PLN 700 (179 euros).
>>> View the current offer for the OnePlus 8 Pro model
Photo: Amazon.de
OnePlus 8 Pro (5G) – illustrative photo

Bose QuietComfort 35 wireless headphones
The Bose QuietComfort 35 wireless headphones are a device that will come in handy both at home and at work. Thanks to use technologii Noise reduction provide first-class noise cancellation. The gadget allows you to connect via Bluetooth and NFC. A load works until 8 pm. In addition, a great design, sensational sound quality and … a promotional price. Music lovers currently pay for Bose QuietComfort 35 headphones up to PLN 700 less (159.96 euros). This is a very big discount.
>>> Check out the current offer for Bose QuietComfort 35 headphones
Photo: Amazon.de
Bose wireless headphones – illustrative photo

GOOD TO KNOW:
Source link