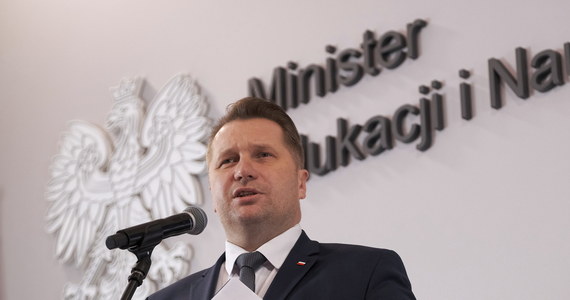 Today we have the culminating moments of the civilization of death; if Europe is concerned about the atlas of contraception, about the right to abortion, i.e. to kill, and not about the fact that Europeans are not born, then we are at the height of the civilization of death " – said the minister of Education on TVP Info and science Przemysław Czarnek. "We have reached a level in Europe that is worse than the Soviet Union and communism," he said.
These Europeans today are neo-Marxists, post-modernists, who have exactly the same Marxist roots as Bolshevik Communism and German National Socialism. – he said on TVP Info Czarnek. These people do not know the concept of truth. They threw the truth out of ethical categories, out of relationships between persons – he explained.
Czarnek was also asked to comment on one of the Women's Strike proposals. On Tuesday, representatives of the Nationwide Women's Strike announced that they are "appointing moderators who will be a network of Strike activists, who will provide their support when it is necessary to interfere in conversations between children and parents, forcing them to participate. religious rituals or religious lessons. "
You could say this is a free country. The biggest nonsense can be postulated, it doesn't mean it can be executed next. You cannot chase even the smallest nonsense that is against the law. This is the rule of law in Poland – said the minister of education and science. He ruled that this kind of mediation between parents and children in religious education is contrary to Polish law.
According to Czarnek, the Minister of Education and Science and probation officers, as well as the Ombudsman for Children, "knowing exactly to protect the child from, among other things, demoralization, would simply be demoralizing, as cutting the child off from parental values, and yet being it is the parents who have the right to be brought up in accordance with their worldview. "
RMF 24
Source link