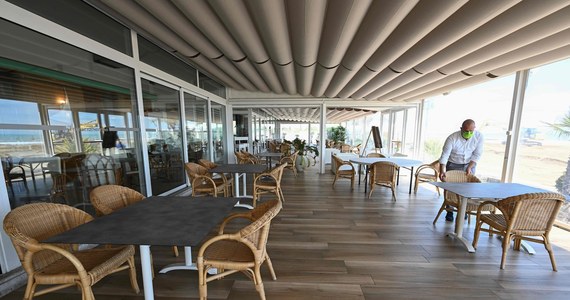 The balance of the crisis this year against the backdrop of the pandemic is 14 billion euros in losses, 245 million vacant places in hotels in Italy.
Hotel Villa Sorriso in Jesolo near Venice
/AFP
Three quarters less foreign tourists came than last year. The president of the hotel owners 'federation, Alessandro Massimo Nucara, told the Chamber of Deputies' Committee on Production, Trade and Tourism that the situation of the spring shutdown is now repeating for his industry, with guest numbers reaching 91 percent.
He noted that this sector also has a bleak outlook over the Christmas and New Year period.
Nucara reported a 74 percent decrease in foreign hotel tourists this year and a 37 percent decrease in domestic visits.
The expected decline in revenues of EUR 14 billion for this year means they will be 57% lower. than in the previous year.
This, too, is said to translate into a drop in employment. Since August, 70 percent of people have been hired, mainly seasonal. fewer people than in the same period of 2019.
Business INTERIA.PL on Twitter. Get involved and read economic news
Source link