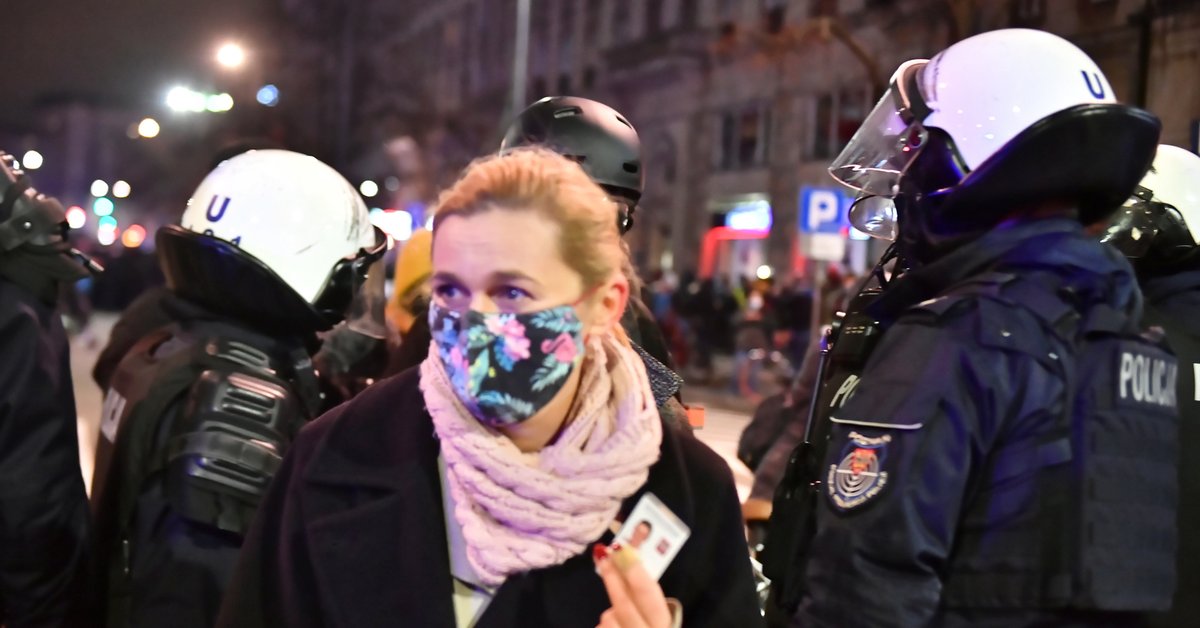 On Saturday, protests were again held in Warsaw, organized by the National Women's Strike. The protesters had already started to gather at the Dmowski roundabout 15, but the protest did not start immediately, as the participants were identified by the police.
Women's strike at approx. 16 departures from Dmowskiego roundabout. Participants just after entering ul. Marszałkowska, they were blocked by police officers and police cars, preventing them from crossing the road. Police used tear gas during the intervention, and one of the victims was KO MP Barbara Nowacka.
Photos of the entire incident took to social media:
You can see Nowacka showing the police officer his MP ID, then the officer squirting it right in the face with gas.
– I had a parliamentary seat, but I got gas. I think this is an idea of ​​the police to intimidate, but women will not be afraid – said Nowacka in an interview with TVN24.
Other photos show the effects of the use of gas and the moment when Nowacka was assisted by paramedics in the area.
The KO delegate later commented on the whole issue on the social networking site: "On the 102nd anniversary of Polish women obtaining the right to vote, during a women's rights demonstration, I was attacked by a police officer with gas. 30-50 cm, in the eyes. Not just me. This is how it is treated. In Poland fighting for women's rights. And it is a devil that women (I show the identity card, as seen in the picture) , but female citizens "
We are glad that you are with us. Subscribe to the Onet newsletter to receive the most valuable content from us
Would you like us to describe your story or tackle a problem? Do you have an interesting topic? Write to us! Letters from readers have inspired us many times and on that basis countless texts have been written. We publish many letters in their entirety. You will find them all here.
Source link