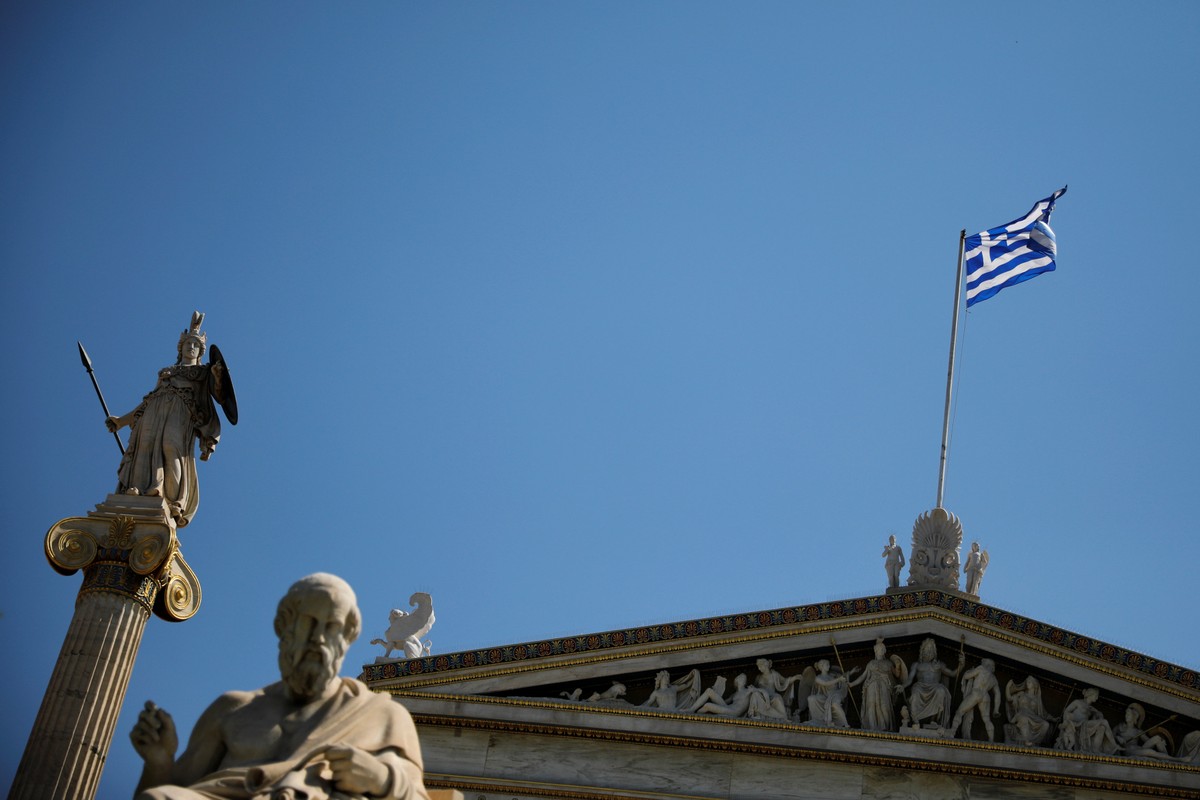 Greece is entering a new era of autonomy on Monday (20) with the end of the last financial aid, but both the government and the employer are taking this step with reserves in view of the challenges ahead and the pain of the last year.
"We must take this opportunity to heal the wounds of the crisis and the trauma of long austerity, to end the evil of the past and to start a transformation that will protect society from future crises," said the Greek vice -premier Yannis Dragasakis.
Originally the Greek government planned to celebrate the reins of the future of the country, but the embers of the tragic forest fires that rocked the country in July and the general feeling that there is nothing to celebrate, the plans for a speech of the prime minister reduced, Alexis Tsipras.
The government spokesman, Dimitris Tzanakopulos, was & # 39; convinced & # 39; that the population could soon feel the difference of this new phase.
Tzanakopulos said that from now on no new fiscal adjustment measures will be needed thanks to the 24 billion euros that the country wants to cover its financial needs while opening the way in the markets.
He also insisted that "with sufficient certainty" the government does not have to introduce a new discount on pensions in 2019 in order to achieve its primary target surplus of 3.5%.
This is a measure that is agreed with the creditors that the government wants to avoid at all costs during this new phase that is growing more socially.
Representatives of entrepreneurs such as Vasilis Korkidis, president of Greek small and medium-sized enterprises, welcome the official abolition today of the rescue, but recall the 250,000 companies that had to close, the nearly 925,000 registered unemployed and the debt of 227 billion euros that the Greeks owe to the Treasury, the Social Security and the banks.
"For small and medium-sized enterprises, August 21 will be a day of equilibrium, not a party, because the memoranda can disappear, but measures and taxes remain," he said.
The president of the Chamber of Commerce and Industry of the country, Konstantinos Mijalos, stressed the need to attract new investors.
"We must encourage them to invest in Greece, if the sense of prudence, consensus and cooperation does not prevail, I fear that the country goes a step further and three backwards," warned Mijalos in remarks to Euronews.
Greece completes financial rescue program
Surveillance will follow for & # 39; years & # 39;
After Portugal, Ireland, Spain and Cyprus, Greece was the last country in the eurozone that remained under the aid since the crisis.
In three successive plans (2010, 2012 and 2015) the country must have received 289 billion euros in loans. In eight years time, a quarter of the Gross Domestic Product (GDP) has evaporated – growth has returned in 2017 – and unemployment is only falling below 20% after a 27.5% peak in 2013.
Source link