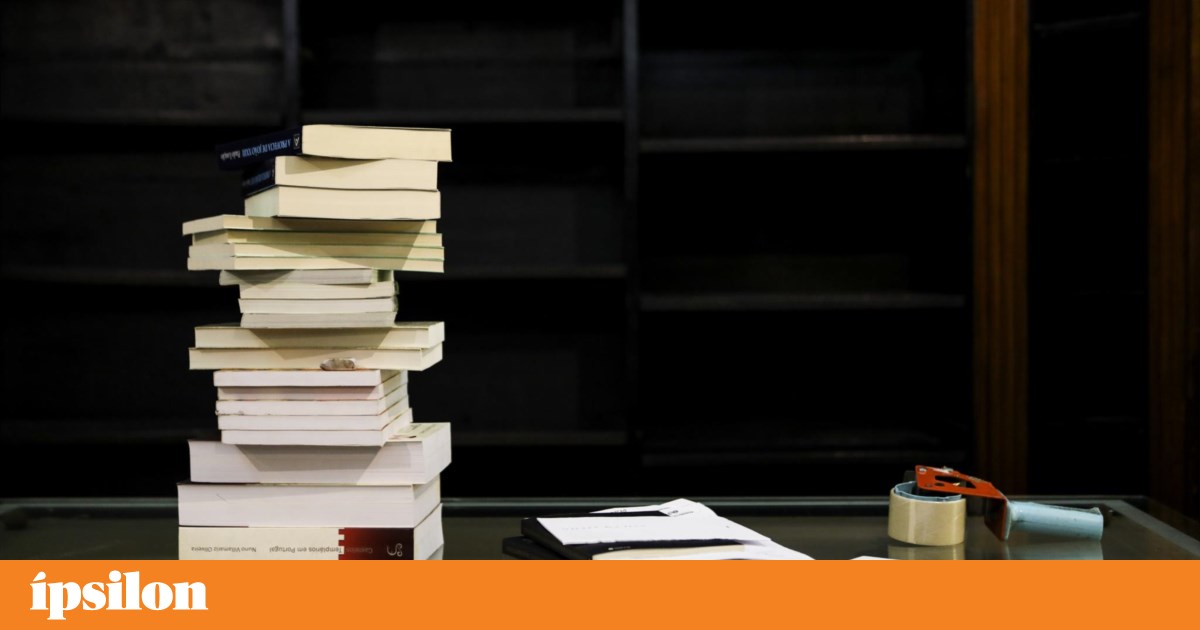 A group of bookshops creates a representative association of the sector that fights for the defense of the independent bookstores, against the & lt; illegality & # 39; which is exercised by the installed power, while at the same time trying to survive with gambling on the differentiation and diversification of the offer. Three booksellers are behind this movement, which wants to join other bookshops, something they say is not easy, when you have to survive in a medium dominated by three big chains – Bertrand, FNAC and Grupo Sonae (Continent) – just to to be silent of
"We have had some meetings, we have already contacted other bookshops", but if there is no possibility to pay employees and still have to give other valences to the bookstore to survive, the whole time of the day is used to working, said Francisco Vaz da Silva, from the bookstore Gigões and Anantes in Aveiro. This is a bookstore that focuses on children's literature, poetry and illustrated albums, as well as making exhibitions, developing tertúlias, presentations and hours of storytelling.
Francisco Vaz da Silva has no doubt that in the present situation, "only the differentiated bookstores can survive."
Joaquim Gonçalves, bookseller of A das Artes, in Sines, 15 years old, awarded twice, shares same opinion and offers, in addition to personalized service, music, crafts and plastic arts in his space. "With great effort we try a movement that unites the booksellers and tries to change the state of the situation, very politically, secret by the economic factor," he told Lusa.
According to Vitor Rodrigues, of Leituria, based in Estefania in Lisbon: "the reasons for closures and concept changes – desperate attempts to counteract huge market imbalances – have two or three sources: oligopolies established and leaning towards monopolies, speculative real estate market (incomes rise to three, five or twenty times more) and social, ideological, technological and economic changes that drive people away from the book as an object of knowledge transfer. "
For this bookseller, who also bets on art, gastronomy, stationery and even in a wine list, "the end of bookstores may lapse if the state does not intervene, actively supports them and the current situation corrects market balances."
"In my opinion, the problems are due to the failure of the Fixed Price Act and to the real estate problems that bookshops and bookshops from decent places to trade, "he added toe. Francisco Vaz da Silva: "What happens on the book market is very serious, because it is a company where only cheating takes place."
The bookseller regrets that although the law stipulates that bookstores only book 25 days a year, this does not happen with the big chains. Vaz da Silva is an example of the case of a large bookstore in Aveiro, "which has taken place in the book fair campaign since 25 April, so far uninterrupted."
"A complaint has already been filed and IGAC [Inspecção-Geral das Actividades Culturais] is not working Last time we filed a complaint for violating the fixed price law, we immediately had an IGAC inspection in our bookstore and the following week we have an ASAE inspection. "
Another problem is the discounts that the" How can one accept a campaign with discounts between 20% and 50%, when this is a lower value than the purchase price by independent bookstores (those in ") There is no competition law. "
Confirming that he is well acquainted with the Spanish and French book trade, says Francisco Vaz da Silva that what is done passing air in Portugal would be unthinkable in these countries and states that" Bertrand went to Spain to try the same and immediately leave because the law was respected. "
Also the Portuguese Association of Authors (SPA) in January of this year asked the government for" urgent support "for endangered bookstores , cites the example of France, which has an "ambitious plan to support independent bookshops". The SPA also noted that there is a television program in France, that interviews writers, discusses issues related to the book and the edition, and reveals a bookstore every week.
This was one of the ideas defended in Portugal by the working group appointed by the Ministry of Culture and of which Francisco Vaz da Silva was a member: a television program that showed the existence of bookshops and work that they revealed. Francisco Vaz da Silva said there were several proposals, which did not burden the state, proposed to help save independent bookstores. This work, which took place between January and May 2017, resulted in & minimal; a minimal text that has no major impact and which is stopped & # 39 ;.
"No support has been implemented, except the cultural merit stamp", announced in May this year by the Minister, who represents only "1% of the measures proposed in committee". Lusa questioned the Ministry of Culture about the conclusions of this working group, but received no answer.
The head of Leituria says that "the state does not exist for independent bookstores." When something comes up, such as the recently announced "Cultural Merit Seal for bookstores & # 39 ;," it concerns cosmetics. This measure was announced in May by the Minister of Culture – not by accident at the Lisbon Book Fair, which leads to despair the independent bookshops of Lisbon, the flies before, during and after this event – but will continue to follow the bureaucratic marshes for a long time. "
Source link