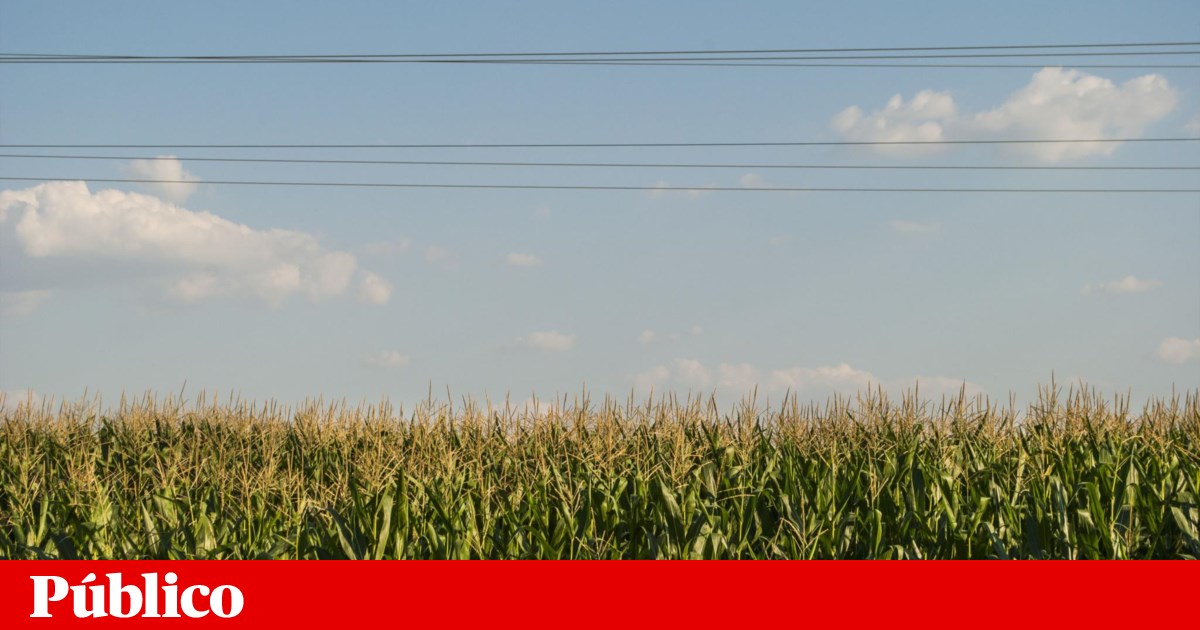 Agricultural estimates from the National Institute of Statistics (INE), on July 31, point to an increase of 8% this year in grain production in autumn / winter compared with 2017, due to favorable weather conditions.
But the institute observes that these forecasts, which are now being published because they refer to the last days of July, have not yet integrated the "potential consequences" of the heatwave of early August or possible consequences of the fire of Monchique and therefore the future can be adjusted. Monthly Bulletin of Agriculture and Fisheries, to be published in September.
However, statistical data until the end of July indicate a 5% increase in the corn field, which is expected to reach 90,000 hectares, the largest area since 2015.
In tomatoes for the industry, INE recorded an increase in the pressure of cryptogame diseases, especially of mildew, and provided for the maintenance of the unitary income of the previous campaign.
The statistical office lists these two developments: increasing irrigation (in contrast to dry) maize production with tomato production for the industry. Thus INE explains: "this increase [da área de milho] may be due to the combination of the revised reduction in tomato acreage for the industry, with the increase in demand for domestic maize by the agro-industry. "
In other cereals, the change is insignificant and far from the real consumption needs of the country: common wheat has an estimated 53 thousand tonnes, compared with 50 thousand in 2017, but this was the lowest value since 2013; durum wheat will produce a production of eight thousand (compared with nine thousand tons a year earlier), triticale and rye are expected to be maintained (26 thousand and 14 thousand tons respectively); the barley rises from 48 thousand to 57 thousand tons and the oats from 46 to 50 thousand tons.
Also in rice productivity must be comparable to that of the previous year, while for irrigated potatoes the already achieved yields indicate a productivity that is 10% lower than in 2017, around 21 tonnes per hectare.
Orchards and vines show a slowdown in the vegetative cycle, which varies depending on the regions, between two and three weeks, so that the climatic conditions in August and September are a determining factor for the quantity and quality of the harvest.
In the vineyard productivity is expected to fall by 5% compared to 2017, and apple and pear are the predictions for reductions in unit yield of 5% and 10%, respectively, with quite heterogeneity in the fruit load of the orchards.
The peach is estimated to have a productivity increase of 5%, higher than in the previous season, albeit below the initial outlook, mainly as a result of the damage caused by heavy rainstorms accompanied by hail in the second half of June.
As far as the almond is concerned, INE predicts a productivity drop of 20% compared to the previous season, due to problems in the flowering / revenge phase of the fruit.
Source link