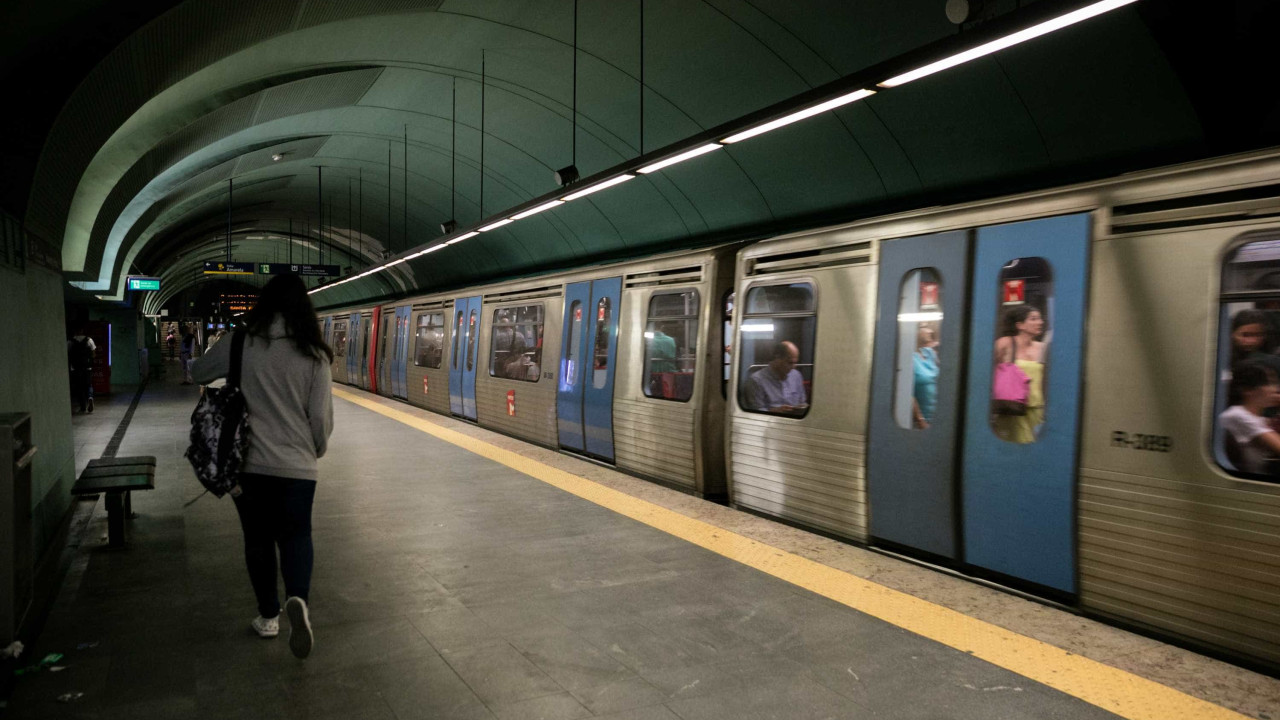 Lconnecting the Rato with Cais do Sodré and creating a circular line of the Campo Grande, with the green and yellow lines, passing the rest to serve as radial lines "is a wrong option that the supply to the populations of the North zone will further deteriorate Lisbon, "as well as Odivelas and Loures, according to a statement by that committee, which calls on the lead role in the project.
The public consultation on the environmental impact assessment for the extension project of the Metropolitano de Lisboa, between the stations Rato (Linha Amarela) and Cais do Sodré (green line), will continue until Wednesday, including the new connections with the Campo Grande.
The goal is to get a circular line from the Campo Grande with the green and yellow lines, with the remaining lines running like radial lines – Yellow line from Odivelas to Telheiras, Blue line (Reboleira – Santa Apolónia) and Red line (S Sebastião – airport).
In its contribution to the public consultation, promoted by the Portuguese Environment Agency (APA), the users' committee expresses concerns about the future "degradation of supply" for the population of northern Lisbon, at the stations of Ameixoeira, Lumiar, Quinta das Conchas and Telheiras, who will be forced to change lines in Campo Grande to gain access to the city center, as well as the inhabitants of Odivelas and Loures.
This change in the Metro network, specifies, also damages the population of other parts of the city, such as Benfica, S. Domingos de Benfica, Carnide or Olivais and Marvila, "because the project is focused on concentrating resources – equipment and human – in a circular line, disinvestment in the future radial lines ".
The committee also notes that the new project "postpones the expansion of the network to the areas of the city where it is missing the most: the western part of Lisbon and the extension to Loures."
For the organization representing the users, the investment in public transport is urgent and the Metropolitano de Lisboa has to take into account the expansion of the network to Alcântara and Loures and the bet on employees and equipment "to ensure reliability, quantity and quality. repair and expand the offer ".
Advocates "the increasing use of public transport, resulting in environmental, economic and social benefits, through an attractive pricing policy, greater reliability and quality of service and an adequate supply of Lisbon.
The Committee stresses that it has failed to 'respond to the need to reverse the serious deterioration in the quality and reliability of the service that has taken place in recent years'.
Always be the first to know.
Follow the chosen site for the second consecutive year Consumer Choice.
Download our free app.
Source link