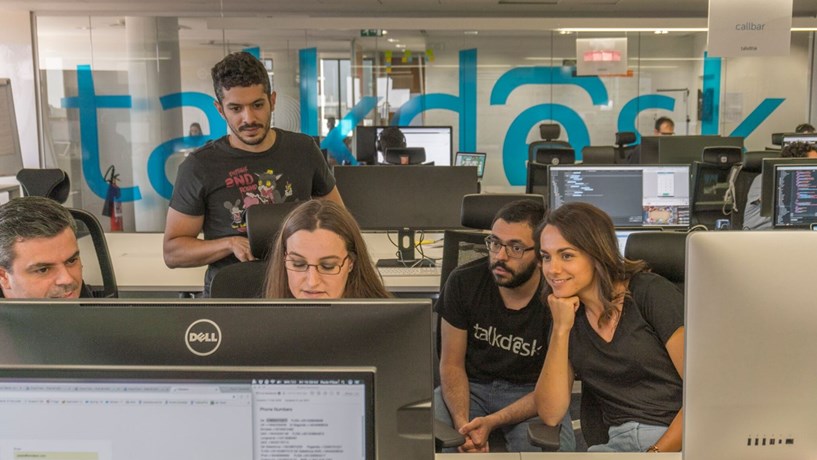 Talkdesk opened its second US office in Salt Lake City, Utah, Marco Costa, director of the EMEA region (Europe, the Middle East and Africa) told Lusa, referring to "a tremendous growth" of business in the country.
The Portuguese call center software company, which has leading US customers, such as IBM and Dropbox, has chosen the state capital of Utah because of its "immense talent & # 39; that it found in the contact center as a service customer support, in which it specializes.
"This was our focus area, opening an office in Salt Lake City was part of our strategy to increase the team," said Marco Costa.
The company expects a team of more than 20 people by the end of the year. in the new office. He said that this investment is a way for Talkdesk to get closer to its target audience and create "new recruitment opportunities".
Marco Costa said that the goal of the technology is "in the light of revenue growth" to reach 1,000 employees by 2020. At the moment, the company counts 375 professionals, of which 250 in the offices in Portugal (Lisbon and Porto) and 125 in the offices of the United States.
After the opening in Salt Lake City, Talkdesk will be alert to "new growth opportunities", but with nothing planned in the short term. The official headquarters are in San Francisco, California, but the company has distributed "a little bit about the US", especially in the area of ​​commercial and channel management, Marco Costa said. They are teams that are in contact with potential customers "and ensure close contact with the current".
Talkdesk's call center & # 39; software is based on the & # 39; cloud & # 39; and has a strong component of artificial intelligence, which attracts customers in the e-commerce, healthcare, industry, retail aftermarket and & # 39; fintech & # 39 ;. technologies used by the financial sector to deliver products and services).
IBM and Dropbox are two of the benchmark customers in the United States, and in Portugal their solutions integrate the customer service departments of companies such as Navigator and Galp.
In August Frost & Sullivan published an analysis in which it emphasized the Portuguese company as the company that grew the fastest in the North American market last year and surpassed 1,400 customers. The last quarter was already "the best ever", said Marco Costa, with sales exceeding the year 2017.
Talkdesk will host its annual OpenTalk event on 7 and 8 November in San Francisco, where it brings together customer service experts and announces new products after the launch of the Enterprise platform in early 2018.
The company will also be present at the annual Salesforce conference entitled "Dreamforce", which will be held in San Francisco next week. It will be a way to "strengthen" the presence in the market because the company "has one of the best integrations in the world with Salesforce".
Source link