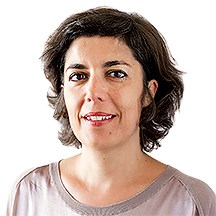 One of my routines in August is reading the Cetelem Observer report about returning to the classroom. There are few institutions that can transmit such a distorted image on school books so effectively for so many years of unobtrusive disinterested cover. If there was a match, Cetelem would win.
This year's report is the classical survey of 600 people and on the basis of manuals – a market of millions – it draws two conclusions: in Portugal only 8% of parents give "interest in the alternative", given by the government to receive manuals free of charge and "97% refers to the preference to buy new books".
One does not realize how the Cetelem Observer arrived here. There are many problems and they start immediately when formulating the question: "Do you usually buy new books, second-hand or borrow?" With such a question, the respondent is inclined to respond to one of these three options. Especially because the fact that you are on the phone and do not read a form, do not know that there is another hypothesis: "They are provided by the ministry." In serious surveys, questions contain all options.
Second problem: most of the 600 interviewees do not have children of school age. This year there are only 210 parents in this category (and it is not even defined as "school age").
Third problem: we do not know the age of the children of these 210 parents, that is, if they fall under the policy of gratuitous and reuse. This is decisive when interpreting the results. If it were unlikely that all children would be above 6, none would be covered by the new policy, so the option "provided by the ministry" would not apply at all. None of this prevents Cetelem from making a political lecture: "We do not notice this initiative from the government [gratuitidade] still seems to have low compliance. "
Fourth problem: the survey does not ask whether parents "prefer" to buy new manuals. Ask, yes, how "do you buy it". Begs for behavior, no preference. Respondents are not faced with a dilemma.
Fifth problem: the Cetelem team will not have noticed that reality is the opposite. Compliance with the new manual policy is high, not low. Because it is free (in 2016 for students of the 1st year and in 2017 for the entire 1st cycle), more than 90% of families chose to receive the manuals offered by the Ministry of Education.
It is fascinating to see how year-on-year from the Observer Cetelem spends time and money on this theme. What explains this special interest in the manuals and why do their surveys conclude that the Portuguese "prefer" to buy new books?
Simple: Cetelem is a former French bank that has grown into a credit company that is now a trademark of BNP Paribas Personal Finance, which specializes in providing consumer credit. In 2017 the bank borrowed 1536 million euros and it is somewhere in this pie that the loan campaigns ensure the purchase of … exact: school books.
This year, Cetelem has at least two credit campaigns to buy manuals in collaboration with Wook, the digital book trading platform of Porto Editora, which in turn is a large part of the manuals. One campaign has the title "Earn € 5 and direct discounts on schoolbook purchases at Wook", so that Cetelem customers can earn € 5 if they buy textbooks with a value of at least € 40. The other, which is on Wook's website, is pure and hard to borrow ("Wook, in collaboration with Cetelem, offers the 3 x no-refund solution for purchases from € 60 to € 1,500., paid in 3 monthly installments of 100 €, TAN 0%, APR 0%" ).
The next time the Catholic University of Porto – Business School conducts a study to the Consequences of a free policy and reuse of textbooks (like September 2016 for the Portuguese Association of Publishers and Booksellers) can at least look for studies with more facial validity.
A study of manuals by a credit organization that helps parents buy manuals from the online store of a publisher of books is as serious as a vegetarian study of the benefits of eating meat.
Source link