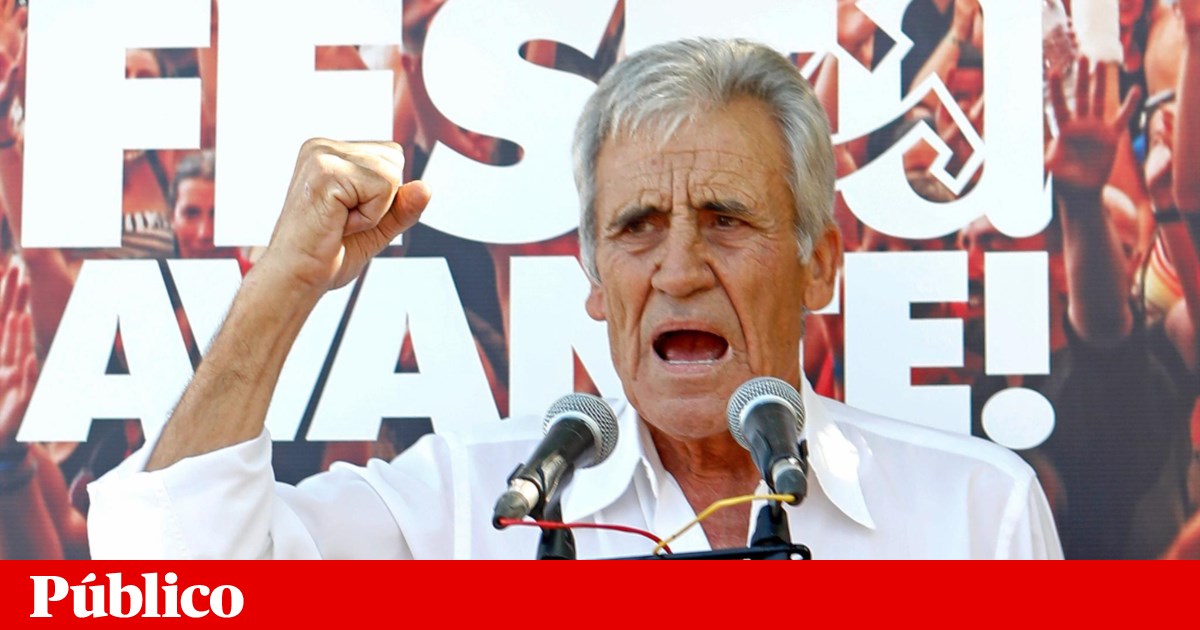 The secretary general of the PCP, Jerónimo de Sousa, said Saturday that the situation of the railway in Portugal is a reflection of the devastation in 2003 of Soferame, a company that produced carriages in the country.
"It is now news that the Spanish Renfe will not have trains to rent to Portugal, it does not matter whether the news is fully justified or not, what it reveals is the situation of an unarmed country, without resources, without possibility of sovereign response to the problems which was a reflection of the destruction in 2003 of Sorefame, a company that produced carriages, "said the communist leader during a visit to the Onward!, in Seixal, district of Setúbal.
PÚBLICO reported Saturday, referring to Renfe officials, that the Spanish company can not transfer rolling stock to the Portuguese government. However, in a memorandum released in the morning, the Ministry of Planning and Infrastructures assured that recruitment will "be carried out in the coming weeks".
Jerónimo de Sousa indicated that "since 2002 no trains have been purchased" in Portugal and that for example on the Cascais line "trains with more than half a century" have been used, with a useful deadline "more than five years late".
On Friday, in Grândola, the communist leader blamed the PSD and CDS-PP for the situation of rail transport in the country.
"The situation in public transport and in the railway sector in particular reveals in a bare and rough way the consequences of right-wing politics, decades of repulsion, abandonment of production and privatization," he said.
Jerónimo de Sousa also criticized the initiative of Asunción Cristas and leaders of the CDS-PP who traveled Tuesday through various railway lines in the country to draw attention to the lack of investment in the sector.
"Today it is to see Cristas and others riding on public transport and complaining about what they have done to help," he said.
"They no longer remember that they voted against successive PCP initiatives to strengthen and secure investments in the sector, but PSD and CDS can not avoid the problem with this or that nice maneuver," he said.
Jerónimo de Sousa also said that the current PS government also "can not alleviate the responsibilities because they have decided to continue to make the necessary investments."
During the visit to Quinta da Atalaia, in Amora, the communist leader greeted the many volunteers who are preparing the space where the Festa do Avante will take place! on 7, 8 and 9 September.
When they heard the leader's speech, hundreds of volunteers, militants, members of communist youth and supporters cried out, "This is how the power of CP is seen."
Jerome de Sousa left the promise: "Let's celebrate a big party of the Onward!".
Source link