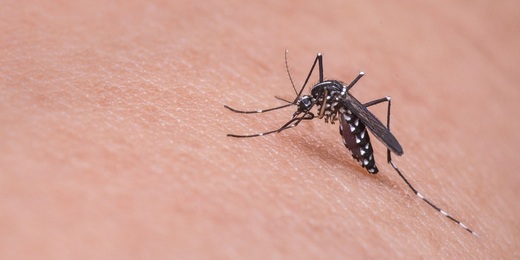 The Laboratory of Molecular Virology, Federal University of Rio de Janeiro (UFRJ) has discovered a new virus in the state of Rio de Janeiro, called mayaro. Considered a "cousin" of chikungunya because of similar symptoms, the virus is endemic in the Amazon, northern Brazil.
According to the researchers responsible for the discovery, Amilcar Tanuri and Rodrigo Brindeiro, the Mayaro and Chikungunya viruses are already circulating together in the state of Rio de Janeiro. To date, three cases have been discovered in Niterói, Rio Metropolitan region.
Virus infection, belonging to the Togaviridae family and the genus Alphavirus, causes high fever and chronic joint pain, which can lead to confusion in the attempt at clinical diagnosis, if only based on the symptom characteristics of the infections. The discovery can also generate an even greater diagnostic challenge, because there is a high cross-reactivity between the Mayaro and Chikungunya viruses.
Researchers are now conducting studies to confirm and deepen the viral, epidemic and serological characteristics of infections. It will also be necessary to conduct epidemiological xenovigilance studies in which mosquitoes of various species (Haemagogus, Sabethes, Aedes and Culex) in the affected region (Niterói, São Gonçalo, Maricá, etc.) are collected to exist of this ecotrophic Amazon virus in the region of Greater Rio.
According to the researchers, the population of the state of Rio should follow the same procedures that have already been adopted to combat dengue fever, including the prevention of stagnant water and the use of insect repellent.
(function(d, s, id) { var js, fjs = d.getElementsByTagName(s)[0]; if (d.getElementById(id)) return; js = d.createElement(s); js.id = id; js.src = 'https://connect.facebook.net/pt_BR/sdk.js#xfbml=1&version=v3.2&appId=2247314295553654&autoLogAppEvents=1'; fjs.parentNode.insertBefore(js, fjs); }(document, 'script', 'facebook-jssdk'));
// Compatibilidade com Turbolinks 5 (function($) { var fbRoot;
function saveFacebookRoot() { if ($('#fb-root').length) { fbRoot = $('#fb-root').detach(); } };
function restoreFacebookRoot() { if (fbRoot != null) { if ($('#fb-root').length) { $('#fb-root').replaceWith(fbRoot); } else { $('body').append(fbRoot); } }
if (typeof FB !== "undefined" && FB !== null) { // Instance of FacebookSDK FB.XFBML.parse(); } };
document.addEventListener('turbolinks:request-start', saveFacebookRoot) document.addEventListener('turbolinks:load', restoreFacebookRoot) }(jQuery));
Source link