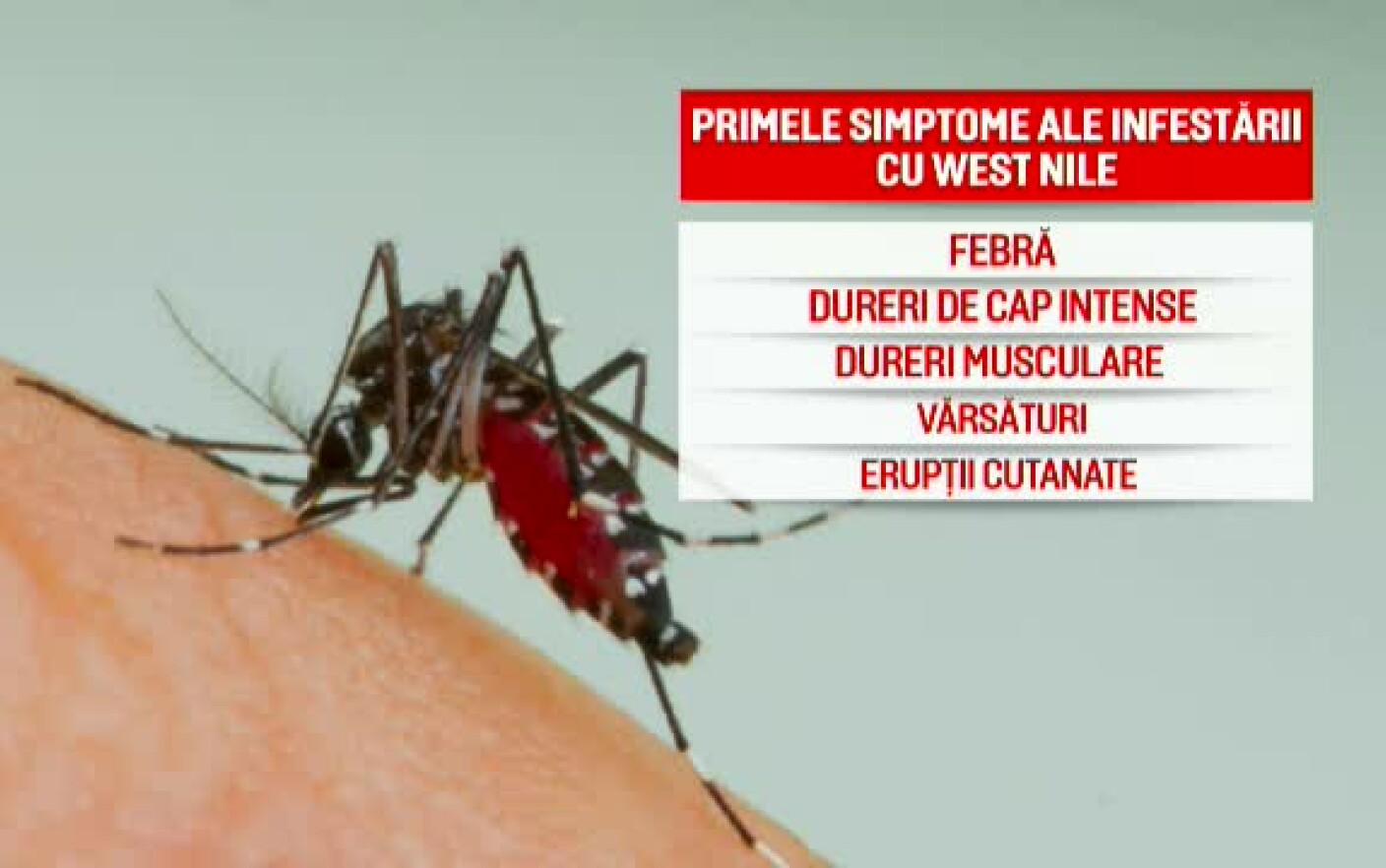 For TV
<! – West Nile ->
Almost 200 cases of meningitis and meningoencephalitis caused by West Nile infection were recorded from May 2 to this week, according to the Ministry of Health.
The institution says that 21 people have died from this mosquito-borne virus infection and urges local authorities to continue their degradation measures in places to prevent the spread of the infection.
According to data provided by the National Center for Controllable Disease Control and Control to the Ministry of Health, there were 196 cases of meningitis and meningoencephalitis caused by West Nile infection from 2 May to 13 September.
There were also 21 deaths: seven in Bucharest, four in Iasi County, two in Olt and Constanta, and one in Galaţi, Covasna, Dâmboviţa, Dolj, Suceava and Teleorman.
According to the CNSCBT, most cases of West Nile contamination were recorded in Bucharest (30), Dolj (29), Olt (20), Iasi (19) and Teleorman (15). Other cases were found in Constanta (8), Bacău (7), Braila (6), Galaţi (6), Satu Mare (6), Ilfov (5), Sibiu (5), Mureş), Bihor (3), Dâmboviţa (4), Călăraşi (3), Alba (2), Cluj (2), Giurgiu (2), Suceava Tulcea 2, Bistriţa Năsăud Botoşani 1), Buzau (1), Caraş-Severin (1), Covasna (1) , Ialomita (1), Hunedoara (1), Prahova (1), Vâlcea (1) and Vrancea.
At lower temperatures specialists think that the number of West Nile virus cases is expected to decrease in the coming period.
The Ministry of Health says that the West Nile virus is transmitted through various mosquito species, both in the urban and rural areas, and the factors conducive to the transmission of the virus are the rainy season that made it difficult to destroy mosquitoes, but also the shortcomings in the application of the control measures and personal protection measures.
"The Public Health Specialists at the Ministry of Health recommend to use the physical protection of the population to prevent exposure to mosquito bites, such as mechanical protection of tiles, use of insect repellents, window nets, and public health information campaigns about the measures. needed for personal protection against infection with the West Nile virus, "said the Ministry of Health.
West Nile virus infection is not transmitted from person to person, but only by mosquito bites.
Approximately 80% of infected people have no symptoms, but if fever, severe headache, muscle pain, vomiting and rash are recommended, visit the doctor. In severe cases that occur most frequently in people older than 60 with chronic conditions (cancer, diabetes, hypertension, chronic kidney disease), other symptoms may also occur: neck stiffness, increased sensitivity to light, seizures, shivering, chronic fatigue and muscle weakness.
CLICK HERE to install ProTV News for Android and iPhone phones for FREE!
on Instagram ProTV News find the photo's of the moment in Romania, but also in the world!
Source link