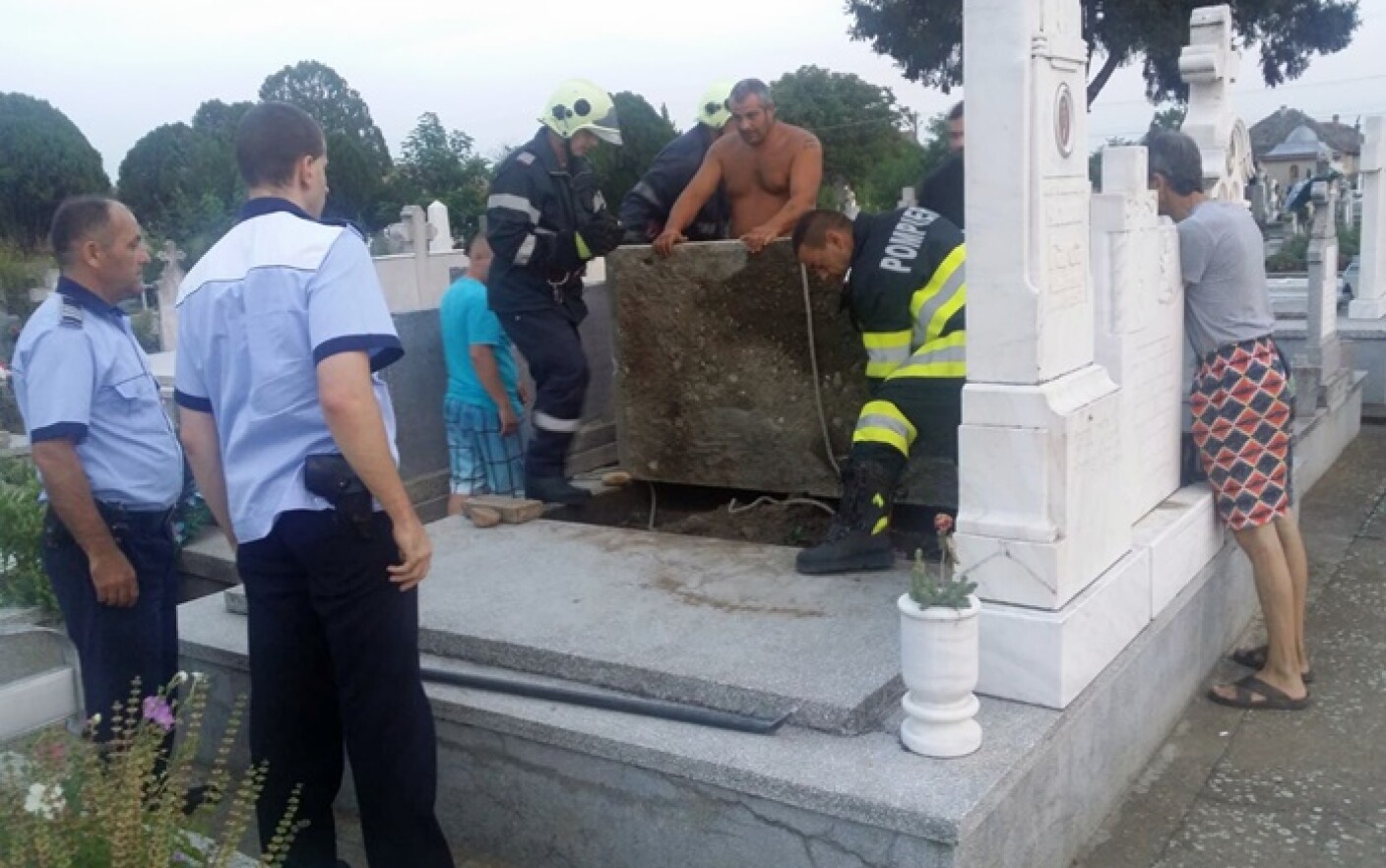 Review of Timisoara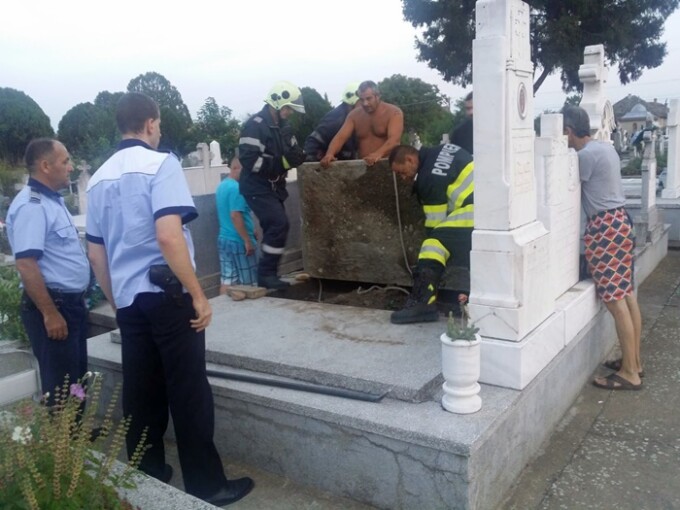 <! – dog alive buried Timis ->
Shocking incident at a cemetery in Sânnicolau Mare. A dog was buried alive in a tomb over which a 400-pound cement slab was being pulled.
The animal was buried there for at least two days and the desperate barking was heard by a woman who had come to the cemetery to seize the graves of her family, according to the Timisoara Opinion.
The woman called 112.
"A dog was buried alive in a cave on the Marasesti cemetery in Sânnicolau Mare.I heard him tonight.Then I called the cemetery administrator, who is also a cemetery, he told me he knew he had him two or three days ago. buried because he could not get the animal out of the pit … I filed a direct complaint with the Sannicolau firefighters, filed the complaint and informed me that the legal procedure is being sought to intervene urgently."Wrote the woman on Facebook.
Firefighters from Sânnicolau Mare rescued the dog, but only after obtaining permission from the priest and the administration of the cemetery.
"We had to pick up a plate from the grave, it was heavy, we struggled a bit until we picked it up, and certainly the one who did this was not the only one." There were more people because one person could not place a 400-pound board. I really looked, to see if there was a door or something, there was no way to get the dog there, it was hermetically sealed, I understand the dog was two days, there were more dogs in the cemetery, dumped by people, it was a more sensitive intervention that we do not encounter every day, said the quoted source Zoran Simici, the head of the firefighters in Sannicolau Mare.
Police officers also started an investigation to determine who is guilty of what happened.
CLICK HERE to install ProTV News for Android and iPhone phones for FREE!
on Instagram ProTV News find the photo's of the moment in Romania, but also in the world!
Source link