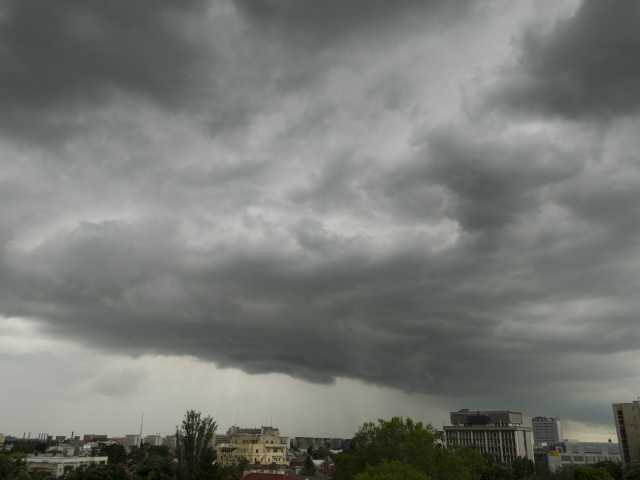 Monday storms return to the west of the country and the hail storms are taken on Tuesday evenings. Meteorologists do not rule out such phenomena for the rest of the country, but to a much lesser extent.
"We are talking about a cyclone that has already been generated in the central-southern part of the continent, in fact, we are talking about the area around the Adriatic Sea and what it means. Nevertheless, the countries there are already under the influence of this cyclone and have different codes, yellow or orange for atmospheric instability.
From Monday afternoon we begin to feel its influence as it continues to expand to the east of the continent, to the east, southeast of the continent, and we will also pass under it, at least the western half of the territory.
Monday afternoon and until Tuesday evening we expect heavy and torrential showers, electric discharge, punctual hailstorms and more significant water quantities, target areas for these phenomena, especially amounts of water, Banat, Crisana, and what does the hilly and mountainous area of ​​the Western Carpathians and the Western Carpathians, "says Mihai Timu, ANM meteorologist.
Tags:
rain
,
NMA
,
cyclone
,
mihai timu
,
Romania again

Source link