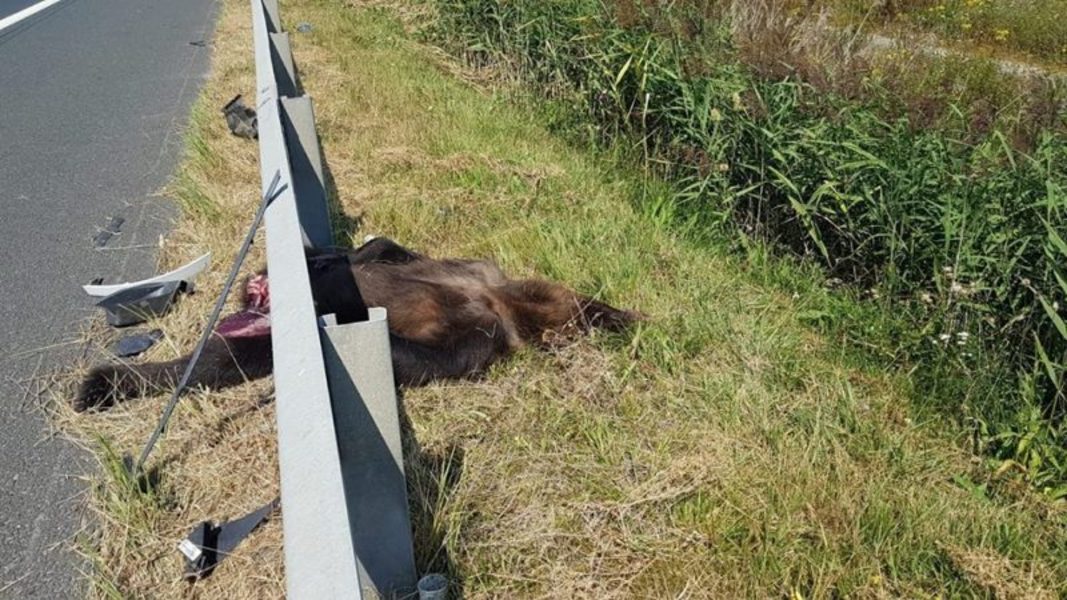 A bear arrives at the Sibiu Highway – Orastie has killed a car just two days after the similar incident on Friday night. Representatives of DRDP Braşov should inform the Sibiu prefecture, as this is a phenomenon and not an isolated case, as the second bear is fatally hit on the motorway, reports Mediafax.
According to the spokesman for DRDP Braşov, Robert Elekes, the bear arrived on the Sibiu-Orastie motorway and was killed by a driver.
After the collision, there were no human casualties and the car sustained minor damage.
The bear is taken to DSV and the regional road and the Brasov Directorate will inform the Sibiu prefecture, as it is no longer an isolated case.
The bear was hit at about six kilometers from where, on Friday evening until Saturday, another bear arrived on the Sibiu highway – Orastie was injured. In the first case, the bear was fatally hit by a 7-ton truck, which regularly drives on the highway, in the Sălişte area, in the Sibiu province.
Source link