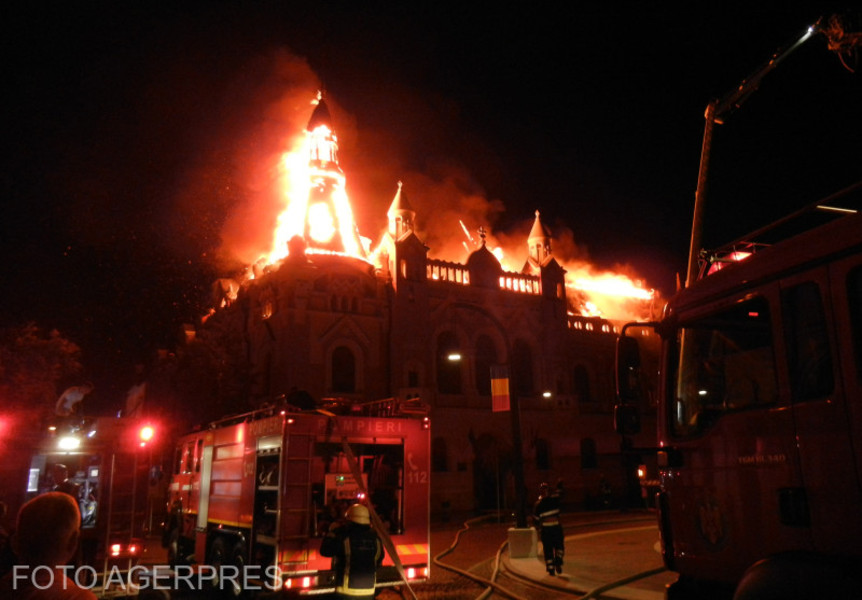 Bihoric policemen were self-proclaimed about the crime of destruction in the event of fire in the Greek Catholic Bishopric Palace in Oradea, the investigation that is being carried out under the coordination of prosecutors, informs Mediafax. The building had no insurance for fire.
BiH Chief BiH Alin Haniş said at a press conference in Oradea on Sunday that the area around the Greek-Catholic Diocese Palace is protected against the fall of building elements that would harm the citizens.
"On Sunday morning we were charged with committing the crime of destruction, there was an on-the-spot investigation under the supervision of the prosecutor at the Oradea Court, the prosecutors also went to see what would happen. protect it so that it is no longer a threat to citizens, to avoid any risk of falling over a body that would injure people, "Hanis said.
According to him, the palace is sealed, the causes of the outbreak are investigated.
Deputy head of ISU Bihor, Alexadru Csilik, also said in the same press conference that in total for firefighting, 114 fire officers and six officers with 10 water and foam trucks and two motorized trucks.
"There has been interference from both the outside and the inside," Csilik said.
Oradea Greek Catholic Episcopal spokesman, Anton Cioba, said during a press conference that the building had no insurance for fire.
Source link