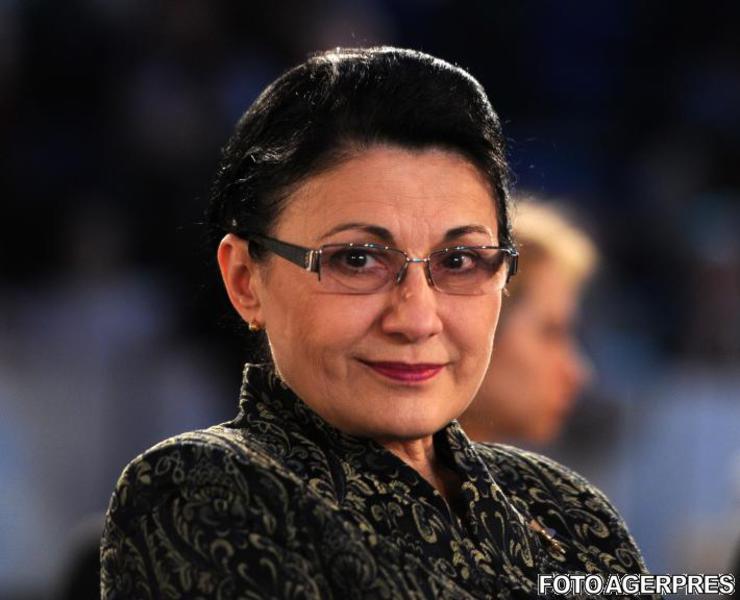 PSD Deputy Secretary-General Codrin Stefanescu told Mediafax Tuesday that Social Democratic leaders will not penalize Senator Ecaterina Andronescu in the CExN of Neptun because of the letter requesting the resignation of party leader Liviu Dragnea.

"No sanction will be discussed: When Iohannis made this appeal to PSD members to revolt against leadership, which is a question of mutual security, Ms. Andronescu was not allowed to invent a letter to PSD members in any way. told me personally that she was not aware of Mr Iohannis's statement, which is possible, I can tell you why it is possible because our electorate, our party members, are not interested in black under the fingernails of Iohannis, so it is quite possible that the millions who vote for us have not listened to the statements of Mr. Iohannis, but she was not inspired at all (Catherine Andronescu's letter) and did not do well at the party of which he said he loved, "Codrin Ştefănescu told Mediafax.
The Social Democrat added that Ecaterina Andronescu told him that he did not know the statements of Iohannis for PSD members. "I sent Madronymen Andronescu that we will have an internal peer-talk for coffee, and surely Mrs Cati Andronescu has her role and place within the party, so there will not be any sanctions, everyone must be moderate and colleagues who believe that Mrs Andronescu should be defended but that no one should defend, and colleagues who criticize her because they have no reason to criticize her, and Liviu Dragnea did not feel injured, because he also knows what a great feast and when you have personal dissatisfaction, we solve them tactfully from the inside, whoever expects the blood to see strange walls and events, this will not happen in the PSD because we are not realistic, we are a normal party, "explained Ştefănescu.
The Deputy Secretary-General of the PSD also said MEDIAFAX that the statements of Iohannis gave "kerosene" to the party. Despite all the calls from Iohannis to PSD members to get rid of leadership, this will not only happen, but on the contrary, we gave kerosene, fueled the fuel. "Iohannis' statement had a boomerang effect for him," added Codrin Ştefănescu.
PSD senator Ecaterina Andronescu called for an early letter to PSD members earlier this week that the social-democratic leader Liviu Dragnea withdraws from the party, otherwise the PSD will lose the government and prepare a PSD government for "Superprofessionals". Andronescu says the PSD should save both the country and the party "from a major disaster" to which it is "dizzying". In the letter she further states that the Dăncilă government is not PSD.
Source link