Inquam Photos / Octav Ganea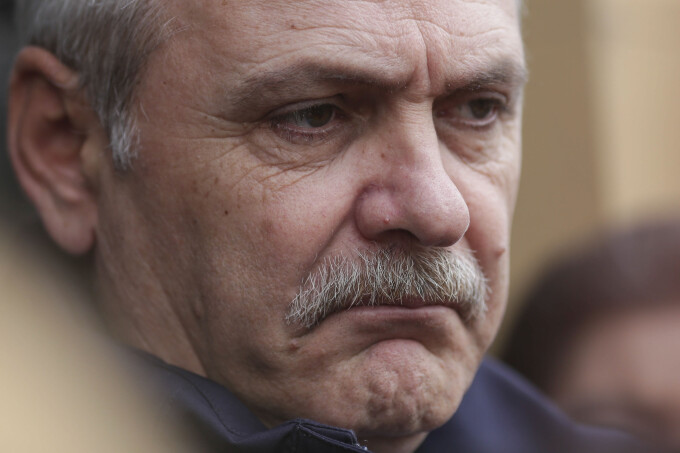 <! – Liviu Dragnea ->
The anti-government rally on 10 August at Victoriei Square was, according to PSD leader Liviu Dragnea, a failed attempt at couppisme, because he was convinced that it was a "very good paramilitary organization".
Dragnea said she was convinced that the demonstrators wanted to take the government by force and stressed that the gendarmerie acted legally through its intervention to restore order when the violence took place. PSD leader Liviu Dragnea accuses multinationals of financing street movements and associations that protest against government measures, and encourages their employees to protest because they have certain economic interests, according to news.ro.
"What have I seen?" I saw a failed coup attempt, that's what I saw, that was what he wanted, that was the conversation, and it was seen, that's what Iohannis did with that message, that irresponsible Facebook post. a head of state, to continue inciting violence just at times when the gendarme's girl was almost stuck to some animal beasts, people, peaceful demonstrators, the PNL and the USR were shouting that the gendarmes should be investigated, but they did not say anything about the arson, how they would let the gendarmes hit the gendarmes, it was a paramilitary organization that was very well organized. ", Told Liviu Dragnea Tuesday night at Antena 3.
He said he was convinced that the demonstrators wanted to crush the government by force and that they were "certainly gathered by someone" at Victory Square. Dragnea pointed out that the Gendarmerie acted legally through her intervention to restore order when the violence took place and complied with the rules.
"I was deeply written, I thought that girl would be killed there, I realized that what was said was true, they needed at least one dead to get out of the government, people who think like that are criminals. have organized violence, that there were people who wanted to protest peacefully, okay, but you can not agree with the violence. "No one agrees with the violence." In addition to Iohannis, the gendarmes were hit and Iohannis called them "let's get hit. "(…) The Gendarmerie acted legally, in accordance with the rules, and that diaspora was a trap."Said Dragnea.
The PSD leader also said that members of his party are calling for a counterattack, which is likely to occur.
"There can be a protest against Iohannis, it is boiling in the party that we do not start the protests at the Iohannis gate, and it is very possible to do so, not with stones, not with fire, not with beaten gendarmes. , protests as they were "said Dragnea.
When asked if he received information from the SRI about what could happen during the demonstration on August 10 in Victoria Square, Liviu Dragnea said he did not receive anything, but it is certain that all information has ended up with the head of state. He added that it should be ascertained whether the DVI provided information from the Ministry of the Interior on its own initiative or only after the Ministry had requested it.
"I have not received anything. All normal flow information is given to the president. Normally I, and Mr. Tariceanu, would be entitled to almost the same level of information. Theoretically. I get very little information. Besides, no one from the SIE. (…) I am absolutely convinced that SRI has given information to President Iohannis about what will happen. How not to know? I think that Mr Manda and the committee should check whether SRI was providing information early or after the Minister had asked for it. Should we say that these protests were organized against John? The same organization, on the net. What were they doing? Did they not inform President Iohannis? If the protest against Iohannis was in Cotroceni, with a well organized and lighted group and the gendarmerie cords wanted to break, the gendarmes, stoned and bottled water, what did Iohannis do? Did the gendarmes go out?"Dragnea said.
He said that on August 10 he was in Neptune, watching the protest on television from 19 to 20 that he spoke on the telephone with Prime Minister Dăncilă, who also watched what happened on TV, with which he also spoke to the leader of the ALDE, Calin Popescu Tariceanu, but he did not speak to the Minister of the Interior, Carmen Dan.
CLICK HERE to install ProTV News for Android and iPhone phones for FREE!
on Instagram ProTV News find the photo's of the moment in Romania, but also in the world!
Source link