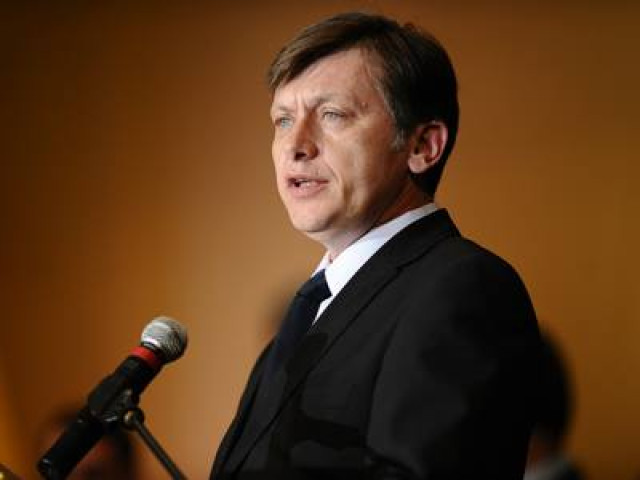 PNL President Ludovic Orban said in a TV show on Monday night that he would like it if former party leader Crin Antonescu submitted his candidacy for the European Parliament elections, but in this case he does not think he could appear before elections. and his wife, MEP Adina Vălean.
"I still do not know who will be run for the European Parliament. The submission of applications will take place until 1 October, after 1 October I can reply." I would be happy if Mr Antonescu applied, Mr Antonescu is an important leader of the PNL, but it is not for me to run Candidate Antonescu, of course I do not think anyone else can run in his family, but it depends away from the candidacies and candidacies that we will decide on the structure of this list ", said Orban on Romania TV.
He said that he had spoken with Antonescu about the elections to the European Parliament, but not about the possibility to submit an application.
"We have a long history and friendship, even though we did not always have the same political views and sometimes we had different political positions," said Orban.
Source: Agerpres
Tags:
ludovic orban
,
Crin Antonescu
,
European parliamentary candidacy

Source link